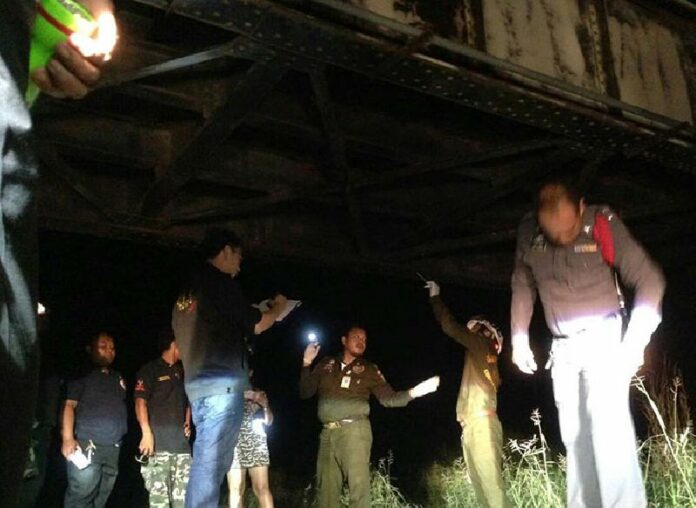 PHITSANULOK — A 15-year-old student died just after midnight this morning after falling from a moving train in Phitsanulok province – the second such accident in the past two weeks.
The student was traveling home from a football match and fell from the Bangkok to Chiang Mai train as it passed over a bridge, police say. He was identified as Jakkrapatara Chaiyawangsa, a member of the Vachiralai School football team.
According to Lt. Col. Sombat Srimora, an officer at a local police station, Jakkrapattara was traveling with 27 other students and teachers from the same school. Sombat suspected the victim accidentally fell from an open door in the train car as it passed over a bridge, and he fell five meters to his death.
Jakkrapattara struck one of the bridge's metal pillars headfirst at high speed, Sombat said.
"He died at the scene," he told reporters.
Trains in Thailand often leave doors open even as they are underway.
Just two weeks ago, another 18-year-old student died in a similar accident in northern metro Bangkok. In that incident, the student fell from a moving train through an open door in Pathum Thani province and was crushed to death under the train.