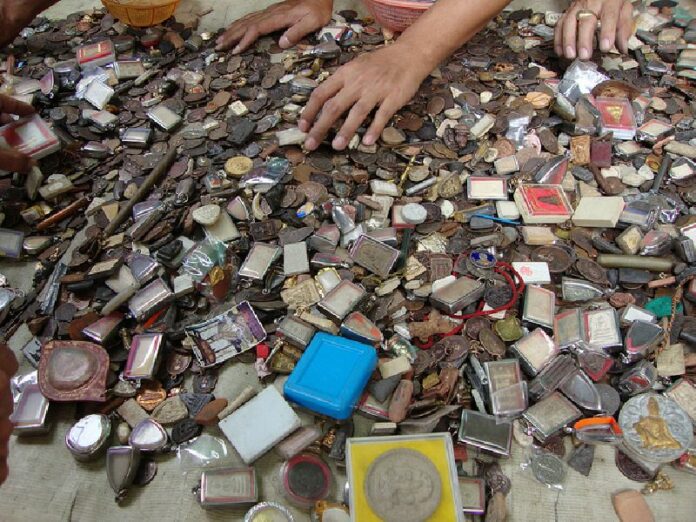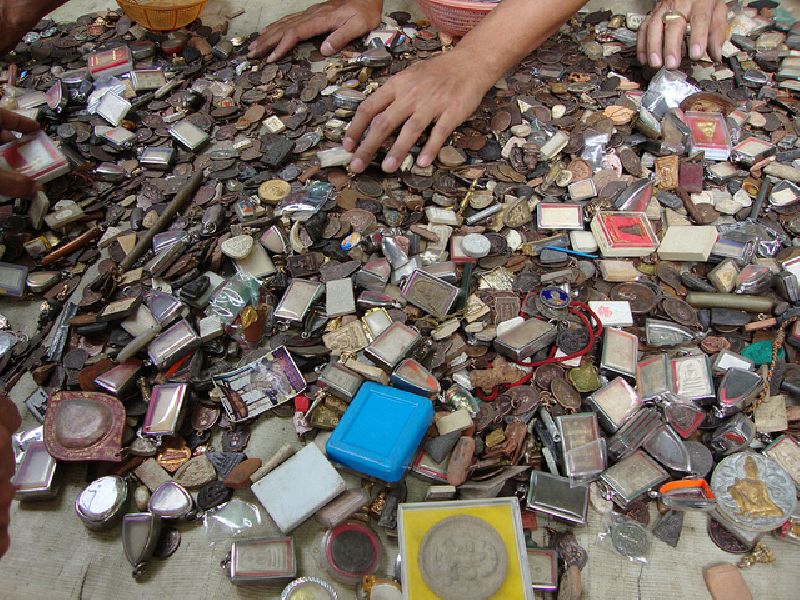 BANGKOK — A world famous amulet market featured in just about every Bangkok travel guide will cease to exist this weekend.
The amulet street market located between Tha Prachan and Tha Chang near the Grand Palace in one of the most heavily visited areas of the city is being cleared out, the district chief said, because city hall had received too many complaints about traffic.
All stalls located in the area were told to move out by Sunday.
"It also included those seven or eight street food restaurants," Somchai Tripittayakul, Phra Nakhon district chief, said of the order.
In line with the junta policy to reclaim public space and "reorganize" the capital, calls to shutter the bustling Tha Prachan street market have come several times from the Bangkok Metropolitan Administration, or BMA, since July 2014.
Somchai said the date was finally set the last time BMA officials and vendors met on Oct. 5.
Those who refuse to move will be charged under the 1992 Maintaining The Country's Cleanliness And Tidiness Act and public health code previously used to clear other street markets in Bangkok.
Somchai said vendors can relocate to other proper markets such as one on Rama II Road or the Bang Bua Thong market – which is an hour drive away on the outskirts of town – to avoid breaking the law and obstructing the area.
Tha Prachan amulet market was known for its more than 100 street stalls featuring Phra Kreung amulets from many sources at a wide range of prices. It is featured in Lonely Planet's "Bangkok's Best Markets."