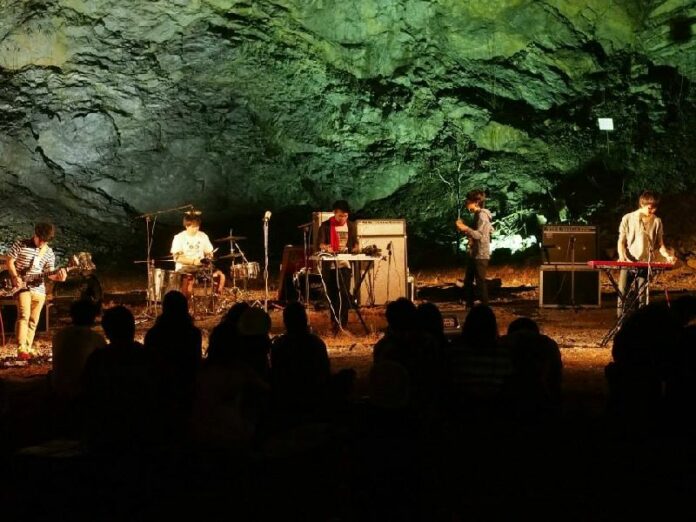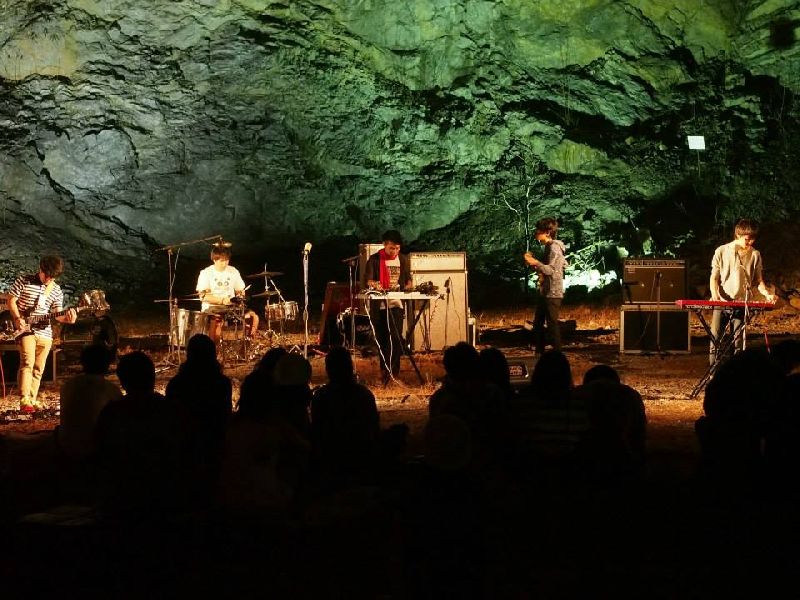 By Lisnaree Vichitsorasatra
Staff Reporter
BANGKOK — Though it remains to be seen whether it will go off as planned, the return of the Stone Free Music Festival this weekend after a year's hiatus promises a dose of community and catharsis for independent music fans.
The stridently noncommercial gathering of musical tribes, from shoegazers and hard rockers to purveyors of dissonant noise, was set to start Friday about an hour and half north of Bangkok in Saraburi province, that is until local authorities mistook the generally serene, middle-class stoners usually in attendance for the stabbier type found at, say, a Paradox concert.
Festival organizer Tokin Teekanun said music fans attend to soak up nutrients from the music with hardly any rest: though they can sleep in their tents, their ears remain open to a spectrum of original music including electronic, experimental, folk and pop.
"Anybody who plays here has to agree with the terms that there won't be much, just the necessities: a toilet, and some food will be provided," said Tokin, who also organizes the related yet folkier Keep on the Grass fest. "There's only music and the people listening to it."
---
Indie Music Fest Ordered to Seek Junta OK
---
Tokin said Stone Free started with a Panda Records music video by Chladni Chandi he directed in 2011. It featured mountain cliffs in the background. The team thought it would be a cool to have friends from different bands play and shoot a video out of it. Afterward, invited strangers to participate by posting that bands would be playing and anyone could enter with a fee of only 100 baht. When 500 showed up, the Stone Free Music Festival was born.

Fans during a morning set at Stone Free III in January 2014. Photo: Stone Free Music Festival / Facebook
Since the beginning, the concept has stayed the same. A natural setting of some cliffs, some mud, and lots of rocks, from which the came the fest's ironic name. The music never stops, with bands playing all day and night long. There may be breaks – being noncommercial means a lot of DIY, which can translate into long delays between sets.
This year's lineup is split into 20 bands known in scene and 20 that are unestablished. If the schedule holds, attendees will hear electro-dream pop from Morg, at about 10 am, followed by alt-rock from Penny Time. When dusk descends, the English folk of My Life As Ali Thomas will fill the air.
With an international bent are Sawagi, How to Count One to Ten, and Denims; three bands from Japan. Bangkok-based, monster-bearded Japanese DJ Moola will spool out his funk, while Cambodian-French performance artist Lafidki will serve an intense ambient set.
That's just part of a nearly 60 band-strong lineup to play out over the three days and two nights.
Advance tickets have sold out but can be bought at the gate for 1,500 baht.
Unfortunately all this depends on organizers resolving things with authorities. Last week police in Saraburi, which had already approved the event, told the festival's organizers they would need to seek approval from the ruling junta. Tokin said they hope to have it resolved by today by either continuing as planned or finding a new venue in the same area.
No mention of this has yet to be made on the festival's Facebook page, with the organizers saying they didn't want to alarm fans.

A musician at Stone Free III in January 2014. Photo: Stone Free Music Festival / Facebook
Related stories:
Wannarit Pongprayoon Does it All Wrong to Make it Right for Bangkok's Music Tribes