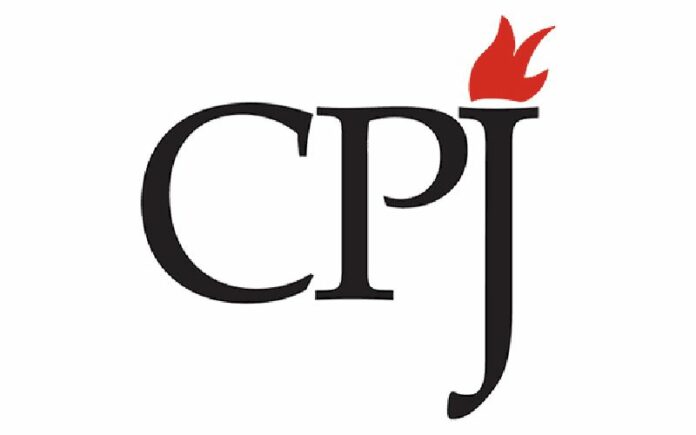 By Pravit Rojanaphruk
Senior Staff Writer
BANGKOK — Thailand should expect more media censorship – and self-censorship – on the sensitive issue of the monarchy as the kingdom moves toward an eventual transitional time of succession, said a leading regional press freedom researcher.
While Thailand may not rank among the worst in Asia on matters of press freedom, things could get worse, said Bob Dietz, a veteran journalist and Asia Program Coordinator at the New York-based Committee to Protect Journalists, who flew into Bangkok last week to "take the temperature" of the kingdom.
In Dietz's appraisal, Thailand "does not look that bad" when it comes to direct pressure applied on the media, although he cited a caveat.
"There's a transition coming, and the uncertainties surrounding that," he said, referring to the matter of royal succession, and the likely self-censorship in coverage or reporting anything mildly critical.
Bob Dietz is the Commitee to Protect Journalists' Asia Program Coordinator. Photo: Commitee to Protect Journalists
Last week alone, two blank spaces were left by the local printer of the International New York Times. Eastern Printing Publishing Co. Ltd. made the executive decision to not print one news article and one editorial on its Dec. 1 front page and Dec. 4 opinion page, respectively.
"The article in this space was removed by our printer in Thailand. The International New York Times and its editorial staff had no role in its removal," was printed in both cases instead of the articles, which the Bangkok publisher said it deemed too sensitive to publish.
Dietz, who analyzes and compiles reports on regional press freedom for the committee, said Thai authorities will "try to control the [transition] situation."
The monarchy is often credited as a stabilizing force in Thailand, and the junta which seized power in May 2014 has stated "protecting the monarchy" as one of its primary aims.
Otherwise, in general, Thailand has a freely open press, Dietz said, even during times of security concerns.
"The media play an important role in Thailand," he said. "That [role] seems to come under real pressure, especially under the lese majeste law."
Discussing the role of the monarchy and treading on the sensitivity of the matter is a challenge. Dietz said that sensitivity is exploited by those in power.
"The use of the lese majeste law is one of the ways used to control criticism of the government," said Dietz, who started working as a reporter in 1977 and has covered several continents.
Diversity of Repression
Asia in general has lost its steam when it comes to the fight for greater press freedoms, except for a few countries, Dietz said, citing relatively free press conditions in Japan, South Korea, Taiwan and the Philippines.
"Asia didn't work out after the economic collapse [in 1997]," Dietz said, adding that different nations employ different tools to suppress the media.
From the use of sedition charges in Malaysia to China's state security law, 'it's just governments trying to control the media using whatever tools," he said.
Dietz believes that Thailand's military regime did not need to look to China for inspiration on censorship and tactics.
Laos, for example, is buying internet censorship software from China while Myanmar looks very difficult to Dietz, where it remains to be seen if Aung San Suu Kyi can assert her authority.
Despite dozens of journalists killed over the past few years in the Philippines, Dietz said it mostly has nothing to do with the state but can be attributed it to gun culture prevalent in the former American colony.
In Thailand, said Dietz, liberals and progressive journalists are often branded as foreign agents, and the use of hate speech and threats against them is similar to that of Pakistan.
"It seems to be a major industry," he said, adding that in Pakistan, the threats seem to be mostly conveyed directly through SMS phone messages, with some stalkers explicitly telling reporters they are watching them and know what they're doing.
For Thailand and the rest of Asia, Dietz said local journalists should work together to build their own local institutions in order to maintain press freedom.
Asked to summarize the situation of press freedom and free expression in Thailand, Dietz, in a word said: "stalled."