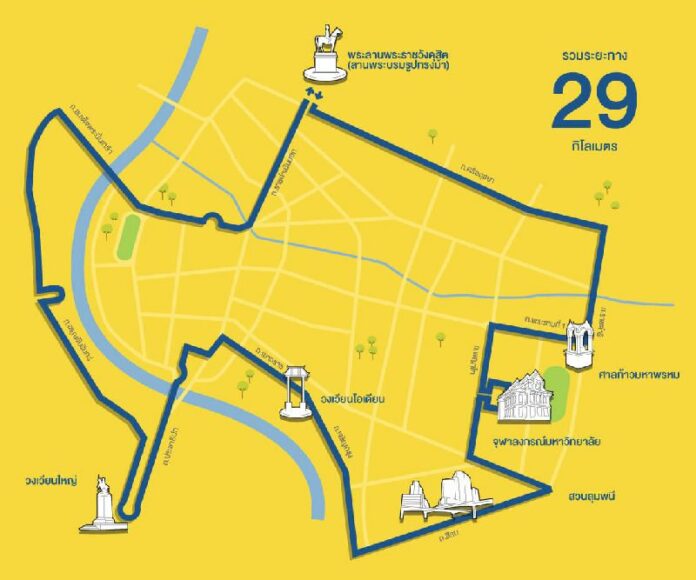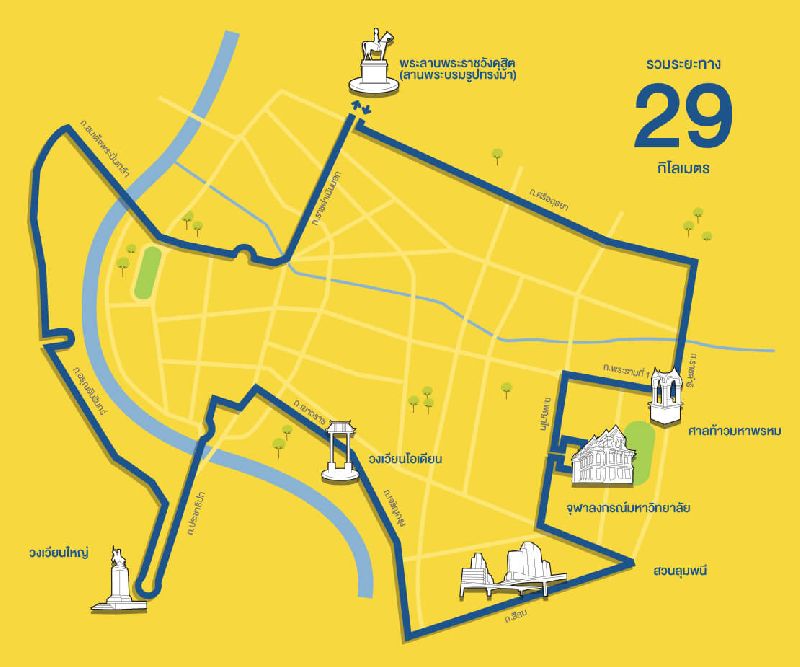 BANGKOK — To celebrate the 88th birthday of King Bhumibol Adulyadej, 84 roads throughout the capital city will be closed Friday for the "Bike for Dad" cycling event.
Roads along the route will be closed for upward of 22 hours Friday in some of the most traffic-prone parts of the city.
From midnight until 10pm, commuters are warned to avoid affected roads near Dusit Palace, including U Thong Nai, Si Ayutthaya and Ratchadamnoen Nok roads.
From 9am to 10pm, another 14 roads around the bike route including Si Ayutthaya, Phitsanulok, Nakhon Sawan and Rama V roads will be closed.
From noon until 10pm, a total of 67 roads; 24 along the main procession and 43 cross cut the biking route will be shut down. Roads around Pratunam intersection and roads through Ratchaprasong intersection will be closed, as well as Phaya Thai and Charoen Krung roads.
The routes will be reopened after all riders have cleared the area.
Those not participating are warned to stay home or use expressways to avoid the 29-kilometer routes Friday posted online (Thai).
Fees will be waived on 11 Bangkok expressways including Yommarat, Hualamphong, Uruphong, Sathorn, Sukhumvit and Petchaburi from 9am to 11pm.
To reach us about this article or another matter, please contact us by e-mail at: [email protected].