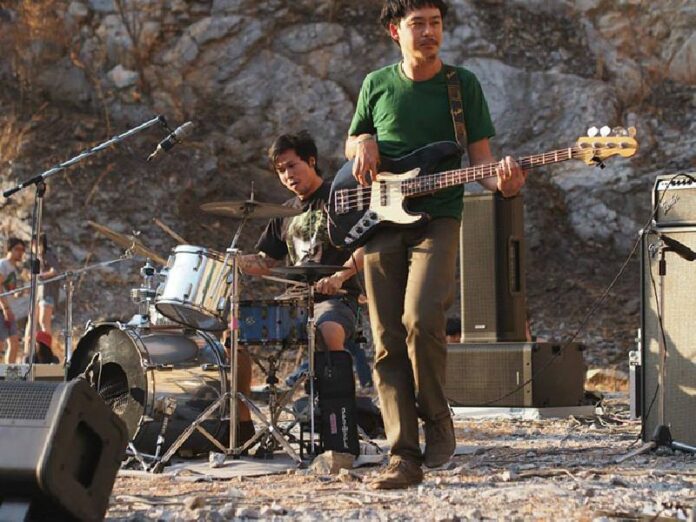 Todd Ruiz
Editor
BANGKOK — The Stone Free Music Festival was canceled at the last minute after its organizers were unable to win concessions from authorities to stage the event set to begin Friday in Saraburi province.
Organizers, who had not told fans and attendees the three-day festival was in jeopardy, posted late Tuesday night that the event was canceled and would hopefully be moved to mid-January after they were unable to win approval from local authorities.
"Those who have already purchased the tickets but could not attend the festival as per the new place and times, we are more than happy to issue you with a full refund," read the announcement on Facebook.
---
From Rock to Noise, Stone Free Festival Sounds Notes of Authenticity
---
Organizers said they hoped to stage the festival on the weekend of Jan. 15 in the Saraburi quarry where the first two editions of the festival were held.
The noncommercial festival draws deeply committed fans, but some were disappointed by the late notice.
"Why are telling us just now? It's too close to the date," wrote Facebook user Bancha Pry-Friend in reply. "It's not professional at all. I understand that you have problems about the venue, but if you're really professional, you would have to push and stick to the original schedule, no matter how much you have to pay extra or whatever."
Someone identifying themselves as a merchant said they'd spent 20,000 baht preparing for this weekend's show.
"I mean, I love this concert, I love the artists, so I decided to sell my goods there," wrote Facebook user Buatong Pamai. "Oiiiiii I feel really bad and sad."
Many were understanding however.
"You brothers are the best organizers. The problem is about the venue. It's about the logic of powerful people in our country, what they think of this really creative and capitalism-free festival," user Wissanu Likitsathaporn wrote. I'm one of the people who knew the real reasons [behind cancellation], but no matter what, if the organizers come out and state the reasons, it would help people understand it more. Keep fighting. I love Stone Free Music Festival."
Organizers later apologized for the inconvenience but declined to explain further beyond being "unable to convince the local authorities that Stone Free should go ahead."
On Monday, festival organizer festival organizer Tokin Teekanun told Khaosod English local authorities cited fears of violence for rescinding approval that had already been granted, and told them to seek written approval from the junta to hold the event.
Related stories: