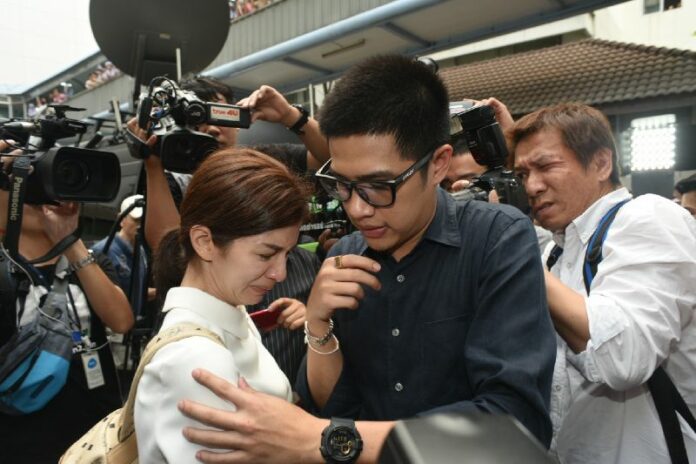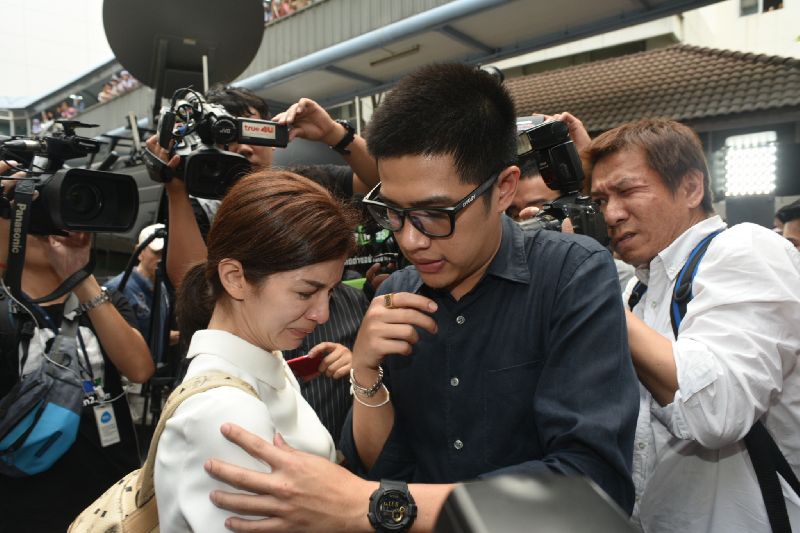 BANGKOK — Two media associations have issued apologies to the family of actor Thrisadee "Por" Sahawong for their disrespectful behavior during frenzied coverage of the actor's death.
Associations representing photographers and broadcasters have both apologized for the inappropriate conduct of some news media personnel during the removal of the actor's body from Ramathibodi Hospital in Bangkok to transport to Buriram province for his funeral.
"Every photographer has their duty to report the news. They didn't mean to cause such an incident. However, we have investigated the pictures and we admit that it happened," Surachai Visetsopha, president of the Mass Media Photographers Association of Thailand said today. "We have nearly 400 member photographers, but the media has expanded to cable TV, newspapers, radio and social media. This makes it hard to control."
Association president Surachai Visetsopha said the association has already reached out to the photographers who behaved unprofessionally to discuss their disrespectful actions toward the actor's family.
A photographer intrudes into the grief of Chawanan 'Pin' Sahawong, brother of late actor Thrissadee 'Por' Sahawong, by pushing his camera lens up to an incense pot carried during a procession Tuesday outside Ramathibodi Hospital in Bangkok.
Although the association lacks any means to punish its members, it will draft professional standards for photographers to agree to adhere to, Surachai said.
The News Broadcasting Council of Thailand also apologized on Wednesday, saying it would take measures to improve ethics and prevent such inappropriate actions.
When the actor died Monday after more than two months in a hospital under the media microscope, moving his body Tuesday became a scene of pandemonium when members of the media surged past barriers and pushed members of the actor's family aside to get close to his body. That sparked a backlash and an outpouring of anger from the public.
That outrage, expressed vehemently on social media, brought more than 25,000 signatures to an online petition demanding the media in Thailand be ethically responsible and respectful.
The petition also made mention of July's coverage of the suicide of Prachatip "Singha" Musigapong, the guitarist of Sqweez Animal. In that case, many reporters photographed Prachatip's body and aggressively interviewed his family and girlfriend.
To reach us about this article or another matter, please contact us by e-mail at: [email protected].