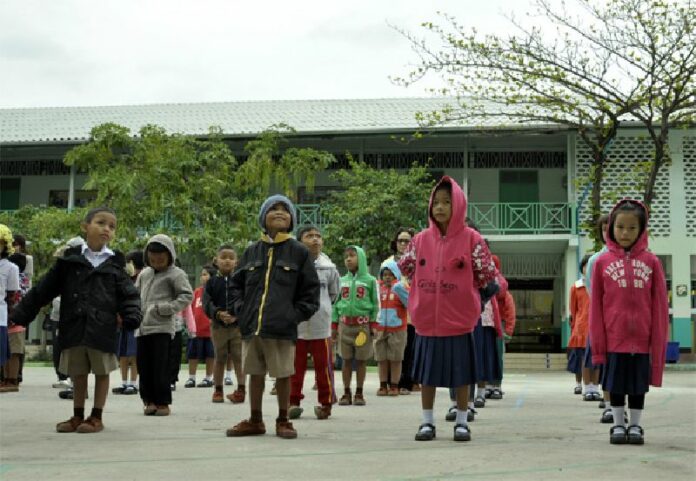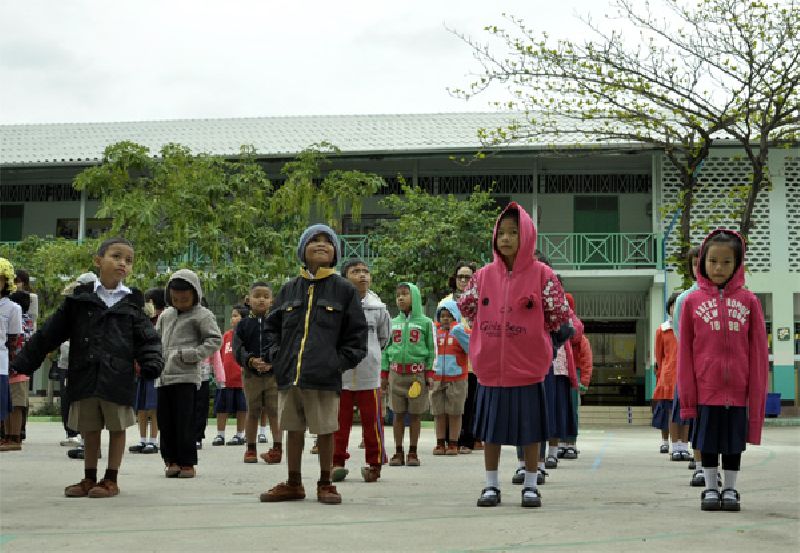 BANGKOK — For at least the next two days Thais will continue to bundle up for warmth while expats make smug comments about how it's not that cold.
Sweaters and long-stored jackets are are in rotation again after Bangkok temperatures fell this morning to below 20C in all areas. The sudden cool which took hold Sunday came from a powerful high pressure front moving in from China over the upper parts of Thailand.
Overall temperatures in the country will drop 2C to 4C in the next two days with lows in Bangkok falling to between 16C and 18C. Highs could reach 30C to 31C. Things should be relatively warm again in time for the weekend.
In its latest advisory issued this morning, the Meteorological Department warned that cold weather in the north could be accompanied by thundershowers and strong winds. A small craft advisory urges small boats to stay ashore today through Wednesday as gusts are in the Gulf of Thailand are expected to drive 2-to-4 meter waves.