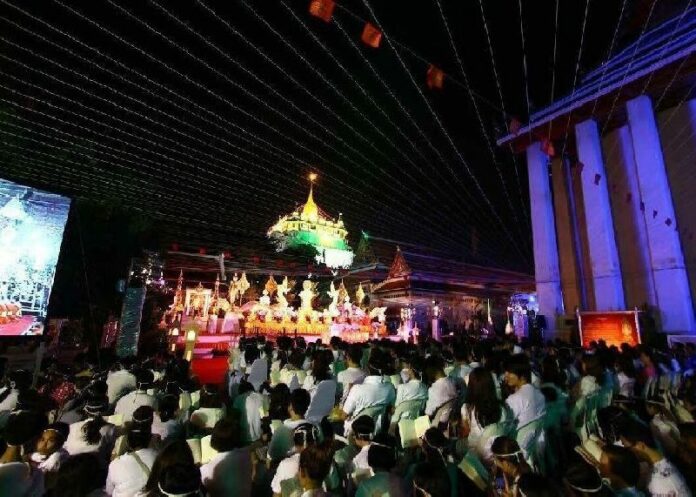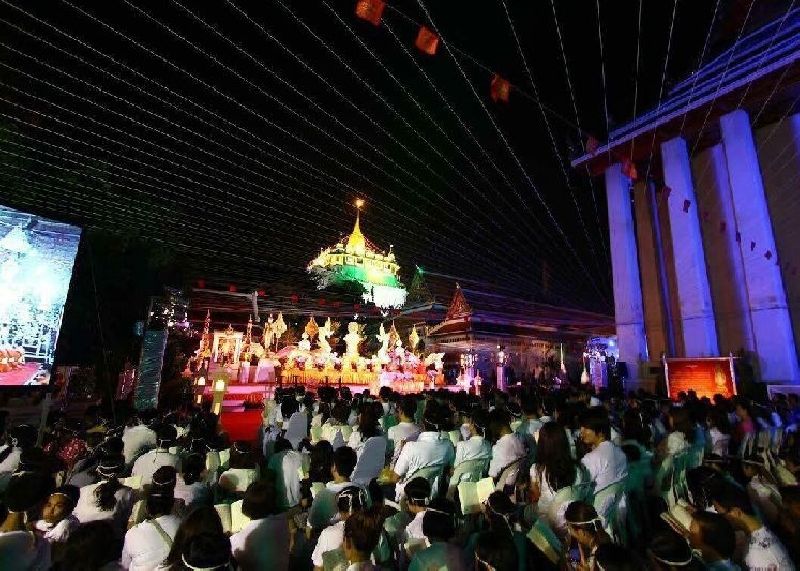 BANGKOK ― A disgraced former abbot who was once under investigation for mismanaging a 67 million-baht fund was found this morning today after apparently committing suicide, police said.
Phra Phromsuthi, former abbot of Bangkok's famed Wat Saket, aka The Golden Mount, reportedly hanged himself in his residence today, two years after the state audit agency opened – and eventually closed – an investigation into him for suspected fraud.
Police received the report of his death from monks at the temple at around 8am today. Forensic investigators are collecting evidence at the scene of the temple located near Bangkok's historic quarter, Lt. Cpt. Nitchapol Piewkham, an officer at Samranrat Police Station, said.
The temple administration has yet to make a statement about the former abbot's death.
Prior to his death, Phra Phromsuthi was the subject of a 2014 investigation by the Office of Auditor General into his mismanagement of state funds for the 2013 funeral of Somdet Kiaw, deputy to the Supreme Patriarch.
As the head of Wat Saket, Phra Phromsuthi was assigned by the national Buddhist authority to organize a yearlong funeral and cremation for the late Somdet Kiaw, with a budget of 67 million baht.
In December 2014, the auditor's office announced Phra Phromsuthi spent 42 million baht for the funeral without a proper paper trail and alleged that many purchases were overly expensive.
Phra Promsuthi also never returned the remaining 25 million baht to the state, Auditor General Pisit Leelavachiropas said Jan. 18, 2015.
In response the scandal, the Supreme Patriarch dismissed Phra Promsuthi as the temple's abbot, though he still resided there as a monk. The temple then returned 25 million baht to the authorities in June 2015, prompting the auditor-general to announce the case was closed.