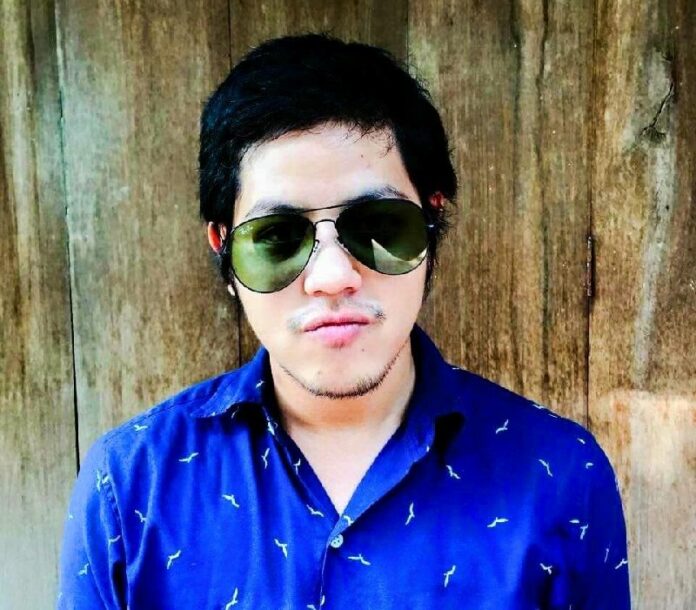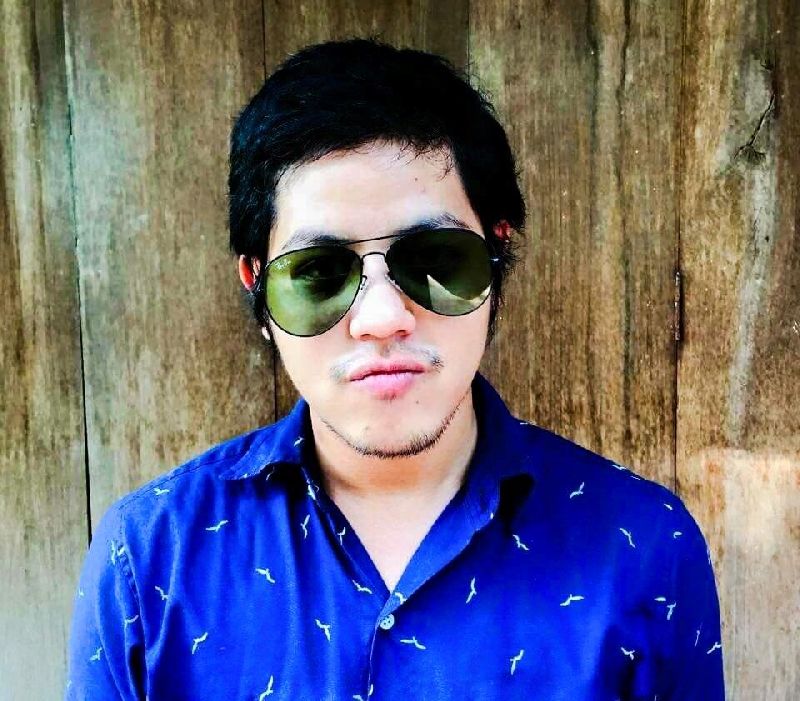 CHONBURI — A student activist based in eastern Thailand was taken away by a group of police and military officers near his university this morning for what a police commander described as "a chat."
The abduction of Chakkrapan Polla-or, a third-year political science student at Burapha University, came after his activist group reportedly distributed leaflets attacking the junta last week. He was later released about 4pm on Monday.
It was the second incident of its kind in a week, coming after soldiers forcefully whisked away Sirawith Seritiwat, a Bangkok-based student activist Wednesday night.
Chakkrapan's group, called Luk Chaobarn (Children of the Commoners), said in a Facebook post about noon Monday that 10 plainclothes security officers arrived at Chakkrapan's home near Burapha University at around 10.30am and took him away in a Chevrolet.

A photo purportedly of officers arriving outside the home of activist Chakkrapan Polla-or Monday morning. Photo: Luk Chaobarn / Facebook
According to Luk Chaobarn's post, the security officers told him they were taking him for questioning at the headquarters of the 14th Army District.
Col. Chiaochan Permpoon, commander of Saensuk Police Station, confirmed that a combined force of military and police officers took away Chakkrapan from his residence, though he preferred to describe the incident as an "invitation" to talk.
"We invited him for a chat at the 14th Army District," said Chiaochan, adding that the activist is undergoing a session of "attitude adjustment."
"We didn't do anything to him. It's only attitude adjustment," Col. Chiaochan told Khaosod English. "This is not an arrest. There's no arrest warrant."
Rangsiman Rome, an activist with the New Democracy Movement, said Louk Chaobarn is affiliated to his group and Chakkrapan has been involved in their campaign against the military junta, which seized power in May 2014.
"He's more academic-oriented, but his group released leaflets attacking the NCPO last week," said Rome, referring to the junta's formal name, the National Council for Peace and Order.
Rome, who said he only found out about Chakkrapan's abduction from a reporter, said, "It can happen to anyone now."
On Jan. 20, a group of uniformed, masked soldiers took away anti-junta activist Sirawith Seritiwat in a pick-up truck as he walking near Thammasat University, where he's a fourth-year student. Sirawith was wanted on an arrest warrant at the time for his previous protests against the junta.
The soldiers transferred Sirawith to police custody several hours later. Sirawith alleged that the soldiers mistreated him during the brief custody, such as beating and kicking him. A junta spokesman denied the allegations.
Update: This story has been updated to reflect Chakkrapan's release Monday afternoon.
To reach us about this article or another matter, please contact us by e-mail at: [email protected].
Follow Khaosod English on
and
Twitter
for news, politics and more from Thailand.