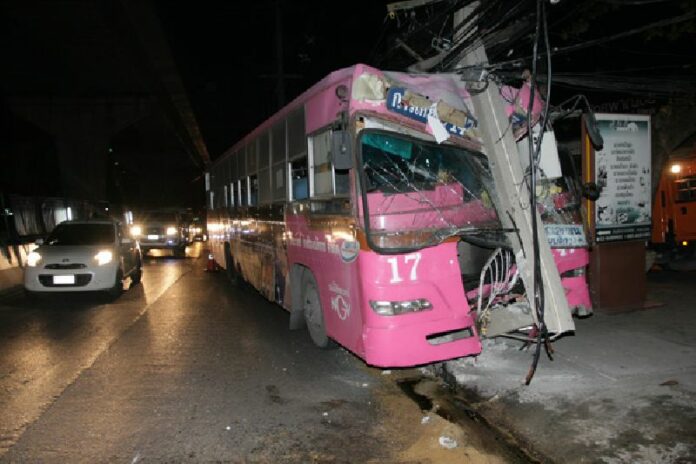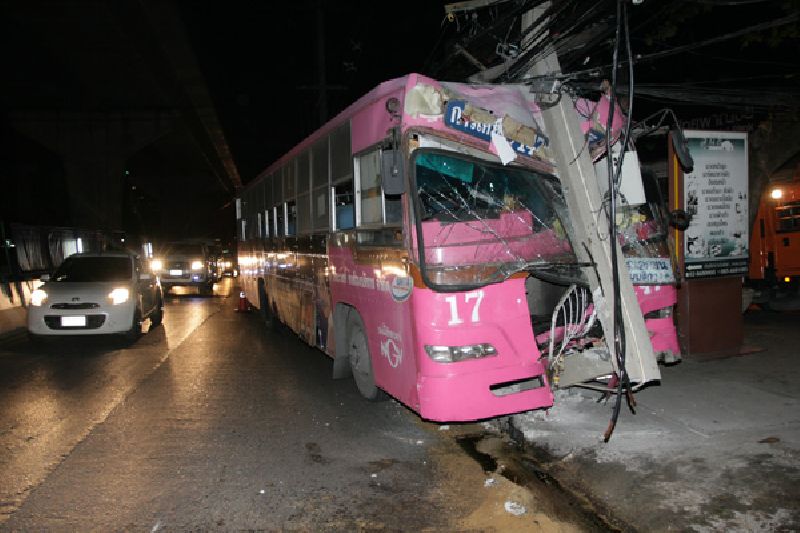 BANGKOK — A young boy was injured Tuesday night on a passenger bus after its driver said the brakes failed, forcing him to deliberately crash it into a utility pole.
The pink No. 147 bus had just left The Mall Tha Phra when it drove into an electrical pole at the entrance of Soi Phetkasem 18/1 in western Bangkok. Bus driver Tontrakan Chanma, 35, said he decided to crash the bus because he saw a checkpoint ahead and could not slow the vehicle.
A 7-year-old boy was reportedly injured and sent to Phayathai 3 Hospital.