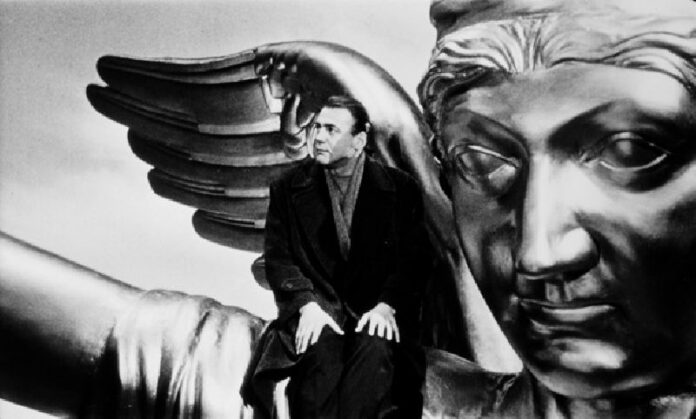 BANGKOK — An American television detective is really an angel watching over the toils and troubles of a grim 1987 Berlin, where a trapeze artist seeks love and Nick Cave and the Bad Seeds growl through sets.
It's "Wings of Desire," and it screens outdoors in Lumpini Park next month as one of nine movies by acclaimed German filmmaker Wim Wenders for a retrospective series hosted by the Film Archive and Goethe-Institut Thailand. (In German with English subtitles.)

The dark romantic fantasy of "Wings" aka "Der Himmel uber Berlin," will show at 6pm on Feb. 25 in the Lumpini Park.
One of Wender's recent works, a 2011 documentary about choreographer Pina Bausch shot in 3D will screen about an hour west of downtown at the Film Archive in March. "Pina" will be the archive's first screening in 3D on March 5 at the archive located in Nakhon Pathom province.
The rest at The Film Archive: Thai and Eng subtitles (but most are English)
The eight Wenders films, with subtitles in Thai and English as needed, will be shown in order of release at the archive as follows:
Feb. 27
1pm : The Goalie's Anxiety at the Penalty Kick (Die Angst des Tormanns beim Elfmeter, 1972)
3pm : Alice in the Cities (Alice in den Stadten, 1974)
5pm : Kings of Road (Im Lauf der Zeit, 1976)
Feb. 28
1pm : The American Friend (Der Amerikanicshe Freund, 1977)
3pm : Paris, Texas (1984)
5pm : Faraway, So Close! (In Weiter Ferne, so Nah!, 1993)
March 5
1pm : Pina (2011)
3pm : Every Thing will be Fine (2015)

Wim Wenders was named as best director for "Wings of Desire" at the Cannes Film Festival in 1987.
The Film Archive is located on Putthamonthon Sai 5 in western metro Bangkok. Drive, take a taxi or air-con bus No. 515, which stops in front of the theatre.
Pina (2011)
To reach us about this article or another matter, please contact us by e-mail at: [email protected].