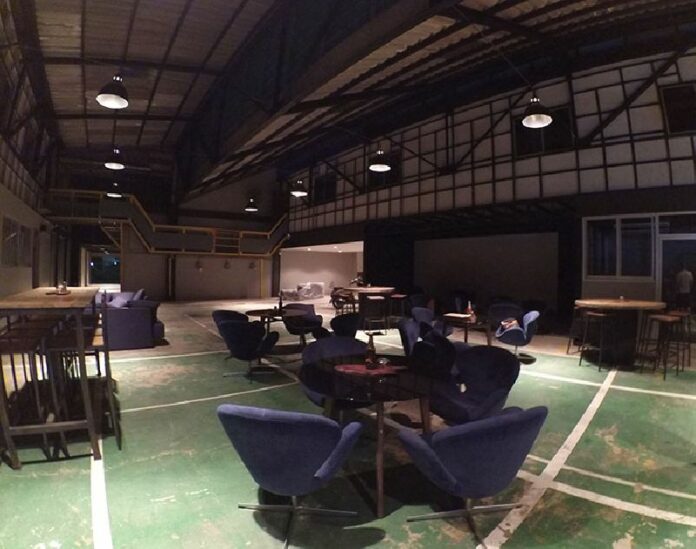 BANGKOK — Late last year, the beer scene lost a sterling watering hole offering great craft beer and a rotation of of food trucks. You'd find beer geeks sipping esoteric brews while digital nomads whispered about e-payment gateway platforms over heady Belgian ales.
A temporary home meant to give a real-world presence for what had been an online-only service, Wishbeer closed after eight months. But now owner Jerome Le Louer has brought it back on quiet Soi Sukhumvit 67, a 10-minute walk from its former home.
"It's sometimes frustrating being an online business; beer is such a social thing, it's meant for sharing" he said. "From a business perspective, having a bar makes the most sense. it's the only way to bridge the gap between the digital world and real life."
The spot still isn't permanent; it's still very much a pop-up. Tables, taps and bar stools inhabit the former Sigma Elevators factory, a building about 20 meters down on the left side if you're walking into the soi.
Instead of being outfitted to mimic the industrial-chic trend with exposed HVAC systems and unfinished outlets, Wishbeer actually is a former warehouse. There's no affectation here, just an elevator production line to stare at while you drink.
Jerome plans to use the space in the same way as before but with more emphasis on making it a gateway drug to his online shop.
"What people order online at Wishbeer is changing. They'll order one or two new, experimental things to try along with the normal weizen and popular styles," he said, adding his hope the bar will be a place to try wild craft brews customers will later order online.
On a recent visit, a curious beer was on tap, glowing a pale shade of green, like a bubbly absinthe. It was called Verte Du Mont Blanc and was like a sudsy cousin of the famed green liquor because it uses genepi, a herb from the alps. The herb lends a chlorophyll-green hue to the beer and imparts a medicinal taste normally not found in beer.
Wishbeer is back.
Wishbeer is open from 5pm to midnight Monday through Thursday and 5pm to 1am on weekends.