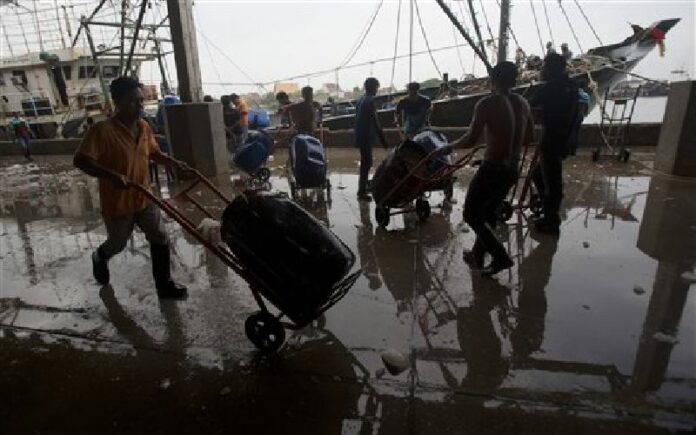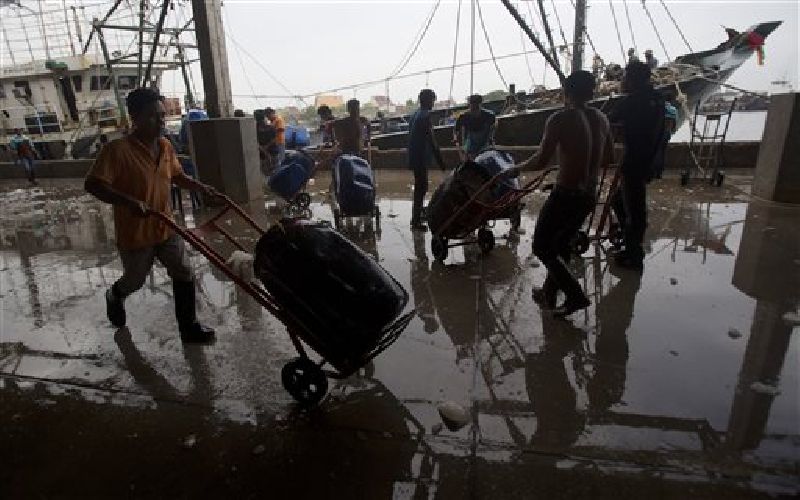 BANGKOK — Thailand, which faces possible trade sanctions over abuses in its seafood industry, says it has accelerated its fight against human trafficking and unregulated fishing.
Thammasak Witcharaya, Deputy national police chief, said Monday that in the eight months since a task force was set up to combat fishing industry abuses, it has investigated 36 cases, arrested 102 suspects and rescued 130 presumed trafficking victims. In the 16 months prior to that, only 15 cases were investigated. Trafficking victims in the fishing industry sometimes work in slavery-like conditions.
The EU has warned Thailand, the world's third-largest exporter of seafood, that its seafood may be banned if it fails to institute effective measures against unregulated fishing. The U.S. has called for stronger measures against human trafficking. It has put Thailand on a blacklist of countries that fail to meet the minimum standards in combating trafficking but has opted for now not to impose sanctions on its longtime ally.
Thammasak said nearly all of the suspects were prosecuted and two-thirds were sent to prison.
Several investigative reports by The Associated Press have focused on slavery in the seafood industry and resulted in the rescue of 2,000 men last year, highlighting longstanding abuses in Thai fisheries.
Thailand's military government in May 2014 established a Command Center for Combating Illegal Fishing, headed by its navy chief, to coordinate efforts to combat human trafficking and unregulated fishing. It acted after scores of bodies were found buried in abandoned camps in the jungles on its southern border with Malaysia, revealing a brutal network of human traffickers.
Thammasak spoke at a news conference at police headquarters in Bangkok at which officials also announced the rescue of 30 Myanmar citizens who were to be forced to work on fishing vessels.
Anti-Human Trafficking Police commander Kornchai Kaikueng said the men were rescued last Thursday from a 4-by-6 meter f room where they were being illegally held on the southern island of Phuket. He said the raid was carried out at the request of Myanmar authorities, who were informed of the situation by four Myanmar men who escaped from a fishing vessel.
Two Myanmar nationals were arrested in connection with the case on charges including human trafficking, and an arrest warrant was issued for a third, Kornchiai said.
Story: Associated Press