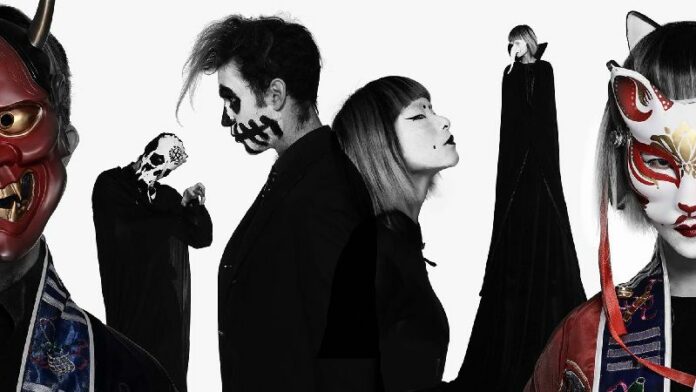 BANGKOK — A zombie bluesman and immortal ninja girl, known "Guiguisuisui' are about to make some noise in Bangkok for the first time.
Splicing genetic genre material from blues and punk to noise and 8-bit with costumed glam theatrics, the Beijing-based duo are the true Bowie legacy made flesh, more than any knock-off Ziggy Stardust tributes.
They'll be in disguise Friday at Jam along with local underground favorites Plastic Section, Lowfat and Voodoo Ward.
The duo moves Saturday to join Jinta, The Sangsom Massacre, John Will Sail and others at new RCA nightlife venue Bar21, located opposite Route 66.
Aside from two gigs in Bangkok, Guiguisuisui will play Chiang Mai on Feb. 13 at art gallery and cocktail bar We Didn't Land on the Moon Since 1987.
Guiguisuisui, which means "sneaky ghost" in Chinese, started about two years ago as a solo act by skateboard-guitar wielding Brit Dann Gaymer and now includes Susu, Chinese singer and musician added to add more menace. They combine Northeast Asian visual cues with musical influences from the west.
Chayanit Itthipongmaetee can be reached at [email protected] and @chayaniti92.
Follow Khaosod English on Facebook and Twitter for news, politics and more from Thailand. To reach Khaosod English about this article or another matter, please contact us by e-mail at [email protected].