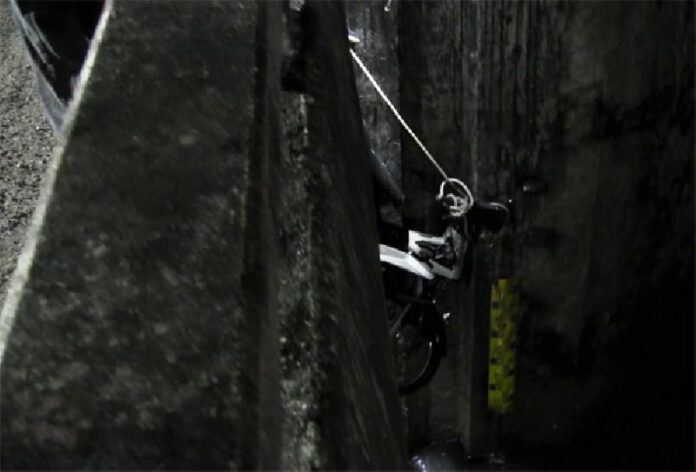 TRAT — A teen boy riding a motorbike plunged into a reservoir and drowned early this morning.
Chanon Imman, 17, reportedly fell into the Khao Ra Kam reservoir in Trat city. As he fell, he struck a cement barrier and sustained a serious neck injury, causing him to lose consciousness. Chanon then drowned in the water, police Capt. Patiphan Klakietkawin said.
A friend of Chanon told police their group of friends was drinking in the bed of a pickup truck near the reservoir when Chanon rode away on his friend's bike to "do something." He crashed into the barrier and fell into the reservoir along with the motorbike.
Five minutes passed and Chanon didn't return to the surface, so his friends called police at around 2am for help. It took a team of rescue divers nearly 20 minutes to find Chanon's body.