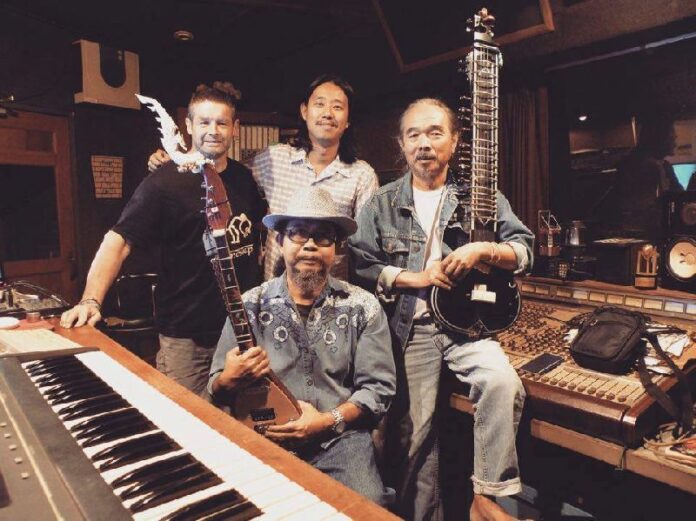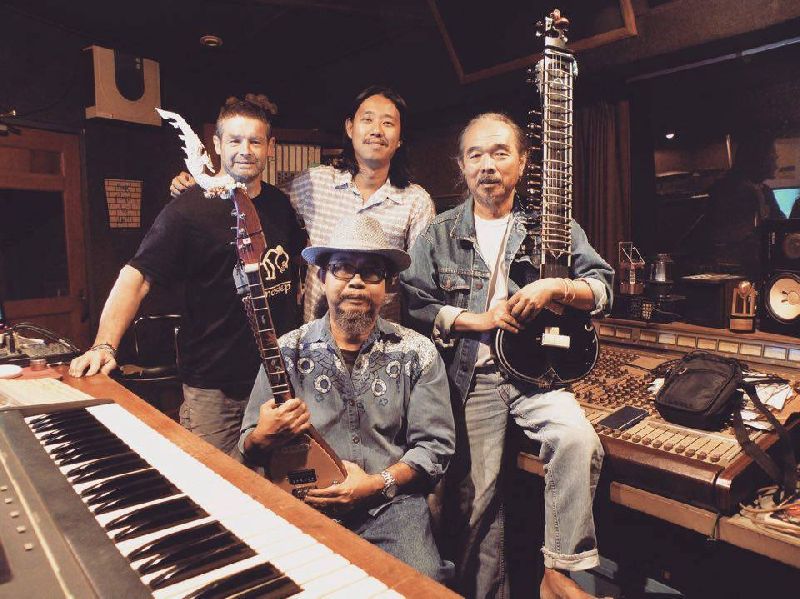 BANGKOK — Mo lam, the groovin' music of Isaan, has in a short time gone from shunned to celebrated in the capital and even grown to reach a global audience.
With the Paradise Bangkok Molam International Band touring Europe, and films such as "Y/Our Music" winning awards overseas, its profile is rising in the international music scene.
Locally we're still a few steps ahead, mo lam takes new forms and twists under the capital's international influence.
Case in point: Dr. Lum. Ben I Sabbah calls his music "oriental and Asian underground." The 52-year-old Swiss musician blends the traditional molam of his buddy from Ubon, Frank O-B Rom, with electronic beats to create a new style of music that's gaining traction.
On Wednesday, Ben I Sabbah, his Ubon Ratchatani collaborator Frank O-B Rom and some friends will mix twangin' traditional mo lam with contemporary beats for their public performance at Studio Lam. I had the chance to put some questions to him about their music.

Khaosod English: You've developed a style you call Lum Step. What's that?
Ben I Sabbah: If Paradise Bangkok Molam International Band plays 21st century mo lam, this is mo lam for the 23rd century! With my partner Frank O-B Rom from Ubon Ratchathani, we started the project Dr. Lum. He plays the traditional instruments and traditional melodies [phin, khene, wode, ponglang et. al.] and I loop it, crack it and reconstruct it with beats and grooves from dubstep, dub, trance and house in a way that retains the Issan soul but is still very much original music.

KE: What are some examples of unique elements or sounds that you incorporate into your music?
BIS: I listen and play music with my belly more than my brain. Feeling is everything. I'm focused on the sound more than anything else, like melody or harmonies. The sound is the basic element that deeply touches the listener. The next element is the groove. I like working with endless multi-layered reverbs. I try to build dozens of different beat patterns that transform constantly.

KE: Who is this kind of music popular with?
BIS: In the late '90s and early 2000s, the Asian underground scene was very popular, and I played a lot in bigger clubs, but since then the trends have changed. Now I play more in smaller underground clubs, where the crowd isn't so young anymore.
KE: What's the creative process like when producing your tracks? Where do your sounds come from?
BIS: I am always looking out for new music. I try to go through life with open ears. Years ago I spent days in record shops to find something unexpected, but now, since the glory days of record stores are gone, I spend a lot of time surfing the net to find records in online shops from all over the world. I prefer physical stuff; I only download what I can't find on vinyl or CD.
Today's consumers create their musical taste by the recommendations of search engines. The worst is YouTube, because it makes the consumer need eye candy to listen to anything. Simply listening with your ears doesn't happen; now everyone needs clips to hold their attention. The smartphone generation should dig a little deeper.

Catch Ben I Sabbah and Frank O-B Rom as Dr. Lum starting at 9pm on Wednesday at Studio Lam. They'll be joined by Nupap "Nupachino" Savantracha on electric sitar and guitar, Naake "Tum" Thanapakklunladej on acoustic guitar and "Pod" on tabla. Door is 300 baht.
Watch Y/our Music and hear from its creators tonight at the Foreign Correspondents' Club of Thailand.