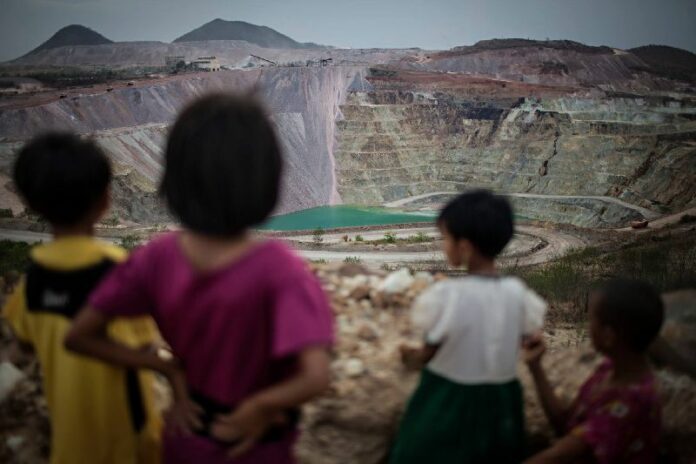 BANGKOK — Rich Chinese children, stateless citizens, remote mountain schools, tsunami survivors and hundreds more topics will be found in more than 600 photos reflecting issues around the world this weekend at "PhotoJourn Festival 2."
Exhibitions of documentary photography will take place Friday through Sunday at three Rattanakosin island locations offering a different theme near the Chao Phraya River.
Enviromental photos will be exhibited in Santichaiprakarn Park, images of social and human rights issues at Thammasat University's Tha Prachan campus, and images specific to Asia in Nakapirom Park.
Each day at 7pm, Santichaiprakarn Park will show slideshows of 50 sets of photos selected by the PhotoJourn organization alongside pictures snapped by 30 Karen children who attended a workshop it hosted.

A photo captured by Savika, a Karen girl in Tak province. Photo: PhotoJourn / Facebook

The three-day festival also features panel discussions on documentary photography. Guest speakers include Sunai Phasuk of Human Rights Watch, New York photographer Andrea Star Reese and Ko Ko Lwin of the Natural Resource Governance Institute. The schedule is available online.
PhotoJourn was founded by Suthep Kritsanavarin, a photographer-activist whose work has won awards and exhibited internationally. He'll join the event Sunday to talk about mining and exploitation in Myanmar.

'From there to here,' examines African immigrants risking their lives by traveling to Europe and will be part of a slideshow on Friday at Santichaiprakarn Park. Photo: PhotoJourn / Facebook

'Mr. Pearl' features photos of a Thai trans man and his daily life. Photo: Watsamon Tri-yasakda / Courtesy
Related stories:
Itinerant Argentine Photojournalist Tours, Shoots World on Two Wheels
Chayanit Itthipongmaetee can be reached at[email protected] and @chayaniti92.