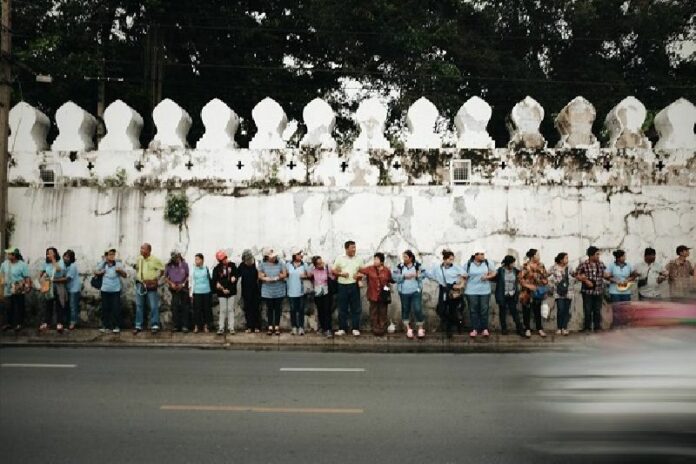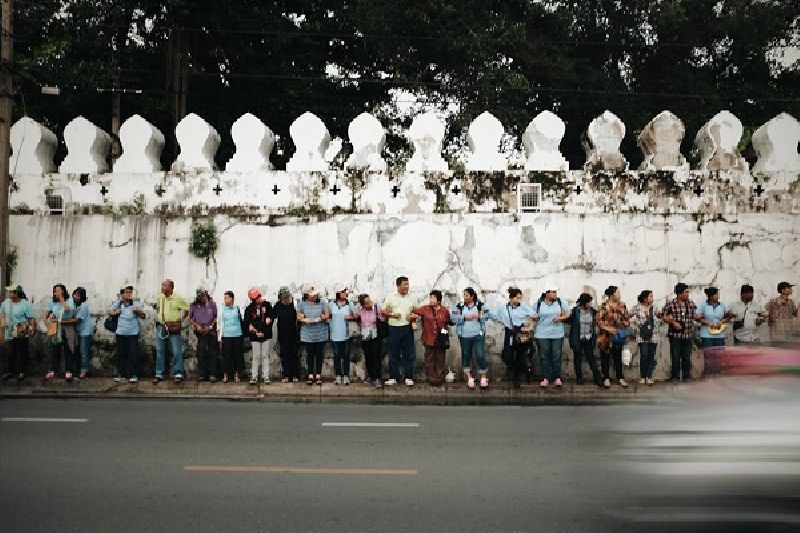 BANGKOK — Three weeks after City Hall renewed threats to evict residents of the Pom Mahakan community, authorities today delivered an ultimatum they must leave next month.
A sign ordering the eviction of all residents by April 30 was put up Monday by city workers outside a wall of the historic community in Bangkok's Phra Nakhon district. It said authorities would aid residents who ask for help in relocating, and housing officials would be present April 19 nearby to provide counseling.
The announcement cited the 2005 Supreme Court verdict authorizing the Bangkok Metropolitan Administration, or BMA, to evict the community in order to preserve the 18th century fort it sits behind and turn the land into a park.
Following many previous attempts to evict the community, the announcement seemed intended to justify the decision to the wider public.
"The BMA already paid compensation, and ownership was already properly transferred," it said. "And we have been trying to find the best way for everyone's best benefit."
Having fought eviction for more than 24 years, community representatives insisted they will not leave.
"There should be life in the park that the BMA wants to develop in the Pom Mahakan area," said Peeraphol Hemrat, one of the community leaders. "We volunteer to be guards, taking care of the park."
Peeraphol said the community is now trying to arrange a meeting with Bangkok Gov. Sukhumbhand Paribatra to strike a compromise deal under which they would work with authorities to develop Pom Mahakan into a tourism spot.
They also said they would return to city coffers the compensation received when the BMA declared eminent domain and pay rent to stay on the land.
Related stories:
This Endangered Community Has Been Fighting Eviction 24 Years (Photos)