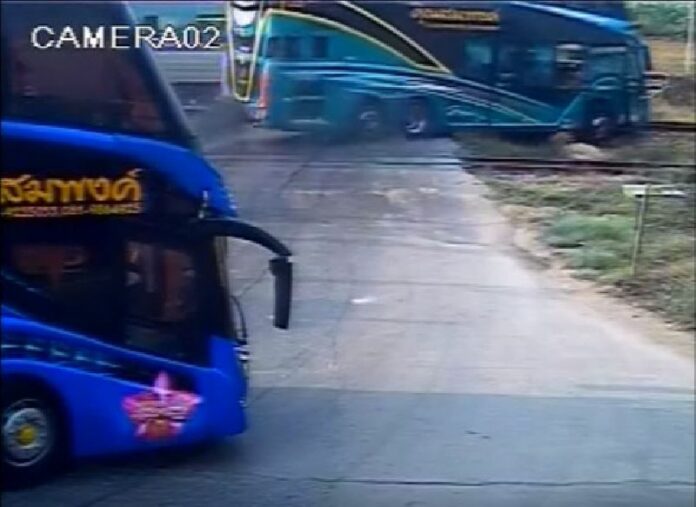 BANGKOK — A train smashed into a double-decker bus carrying tourists at an uncontrolled railway crossing west of Bangkok on Sunday, with reports that three people were killed and more than two dozen injured.
Security video showed the bus moving slowly across the tracks and stopping momentarily before it is hit by the train. A car had crossed the tracks safely from the opposite direction a few seconds earlier.
Soon after the accident, the driver of another bus behind the one that was hit is seen getting out and running toward the crash. Another video from a camera positioned at a different angle shows the bus being hit and dragged some distance in a cloud of dust.
Reports said that the driver of the bus was killed on the spot, and that two passengers died at a hospital. Around 30 passengers were injured.
A local newspaper said the accident occurred at about 7:30 a.m. in Nakhon Pathom province, west of Bangkok. The bus was taking tourists to Samet island in Rayong province, southeast of Bangkok.
Such accidents occur often in Thailand, where many railway crossings do not have barriers.