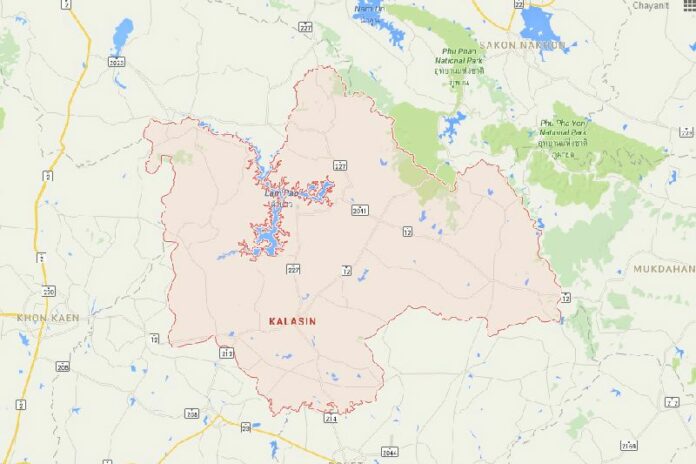 BANGKOK — Government databases are being discussed online again since last night. This time, however, rather than leaking personal data or being breached by hackers they were being mocked by netizens for tables and charts showing statistics that simply didn't make sense.
A 2015 statistics report conducted by the Ministry of Interior's Information and Communications Technology Center was shared and mocked online Monday night. Netizens were bemused by the potentially false or flawed information, including income figures for households in Thailand that might make many Wall Street bankers look poor by comparison.
According to the figures in the since withdrawn government database, there were over nine billion households in southern Thailand in 2012 before the number dramatically drops to around 920,000 households in 2013 and falls again in 2014 to leave around 580,000 households.
Nearly 3,800 senior citizens in southern Thailand in 2013 skyrocketed to 330 million people in 2014, according to data that was seen on the website last night.
Kalasin province, according to the since removed data, was the richest province in the country — with an average monthly income per household of over 24 million baht (USD685,000).
If true, this statistic would make households in Kalasin more than one thousand times richer than those in Luxembourg which has the highest median household income in the world.
According to a member of staff at the interior ministry, the director of the ICT Center was unavailable at the moment while attempts to reach the director of the ministry's Monitoring and Evaluation Division were not returned.
The flawed data in the third-quarter (April to June) 2015 report was shared online by Facebook user Ananda "Aof" Amataya on Monday. Aof, who works as a dentist, said that he was looking for data on household income for his research, but he did not trust the numbers in the data.
"At first I thought the decimal point was just in the wrong place. But later I realized that the numbers in the data were just scattered all over the place," Aof told Khaosod English on Tuesday afternoon.
The section of the government homepage that contained the report is currently blank, except for a message from the ministry, "[We] apologize, statistical information is now being examined."

Table on top ten provinces with the highest average monthly income per household per in 2014 on page 142.

Table on number of households in different regions of Thailand on page 135

Table and chart on senior people in different parts of the country on page 120

Related stories:
Vast Trove of Travelers' Personal Info Posted on Govt Website
Expat Personal Records Posted to Govt Site
Anonymous Releases Court Data as Police Vow to Catch Hackers
Chayanit Itthipongmaetee can be reached at [email protected] and @chayaniti92.