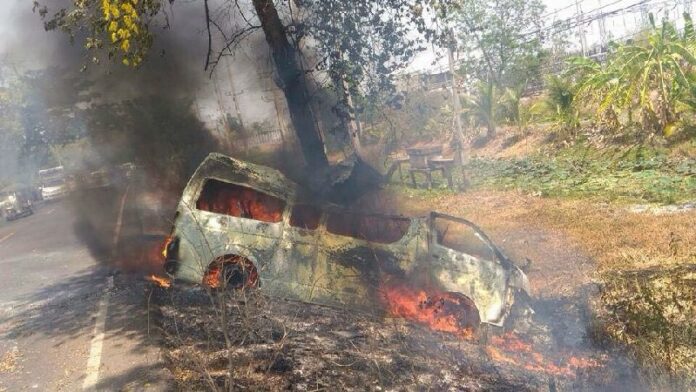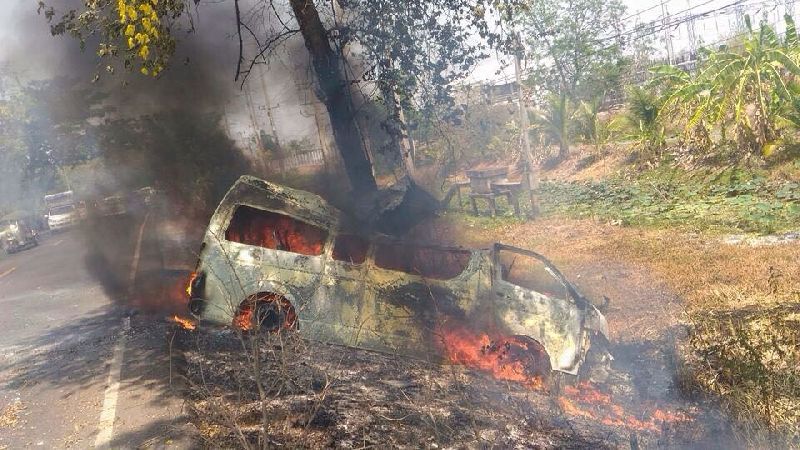 BANGKOK — Threats to confiscate vehicles from motorists caught drunk have failed to stop road accidents occurring during Songkran this year.
116 people were killed and 981 injured in 907 road accidents on Monday and Tuesday, according to the Department of Disaster Prevention and Mitigation on Wednesday morning.
Chiang Mai is the reportedly the province with the most accidents — 45 — and Buriram province suffered the most fatalities, with eight people dying in road accidents over the two days.
By Wednesday morning Samut Prakan was the only province free from serious accidents this week, according to the Disaster Prevention Department today.
52 people were killed and 431 people injured in 387 road accidents across Thailand on Monday, the first of the so-called "Seven Dangerous Days", while 64 were reportedly killed and 550 injured in 520 accidents on Tuesday.
The Seven Dangerous Days runs from April 11 until April 17 this year.
During the Seven Dangerous Days last year, there were reportedly 3,373 accidents that resulted in 364 deaths and 3,559 injuries, which was an increase from the 2014 when there were 2,992 accidents with 322 deaths and 3,225 injuries during Songkran week.
The main causes of road accidents during April 9 to April 15, 2015, were drink driving (39.31 percent) and speeding (24.35 percent), according to the Department of Disaster Prevention and Mitigation.
In December the junta approached and launched a scheme to confiscate the vehicles of drunk drivers during New Year vacation. However, DUI was still the main cause behind fatalities during the January New Year holiday throughout the country with a total of 3,379 accidents, 380 deaths and 3,505 injuries.
Related stories: