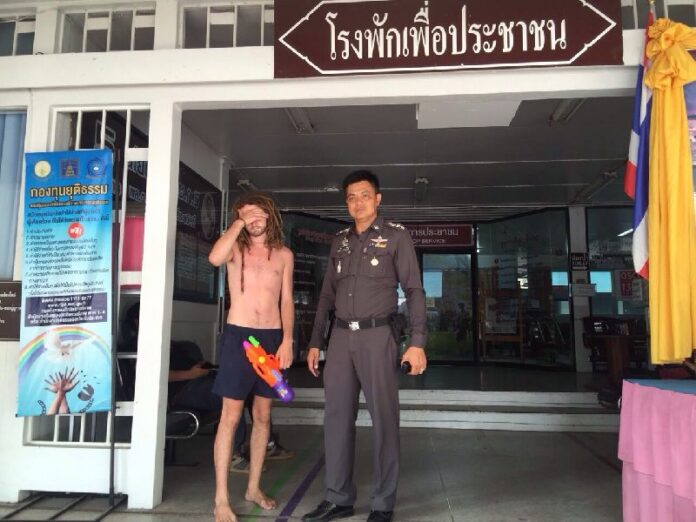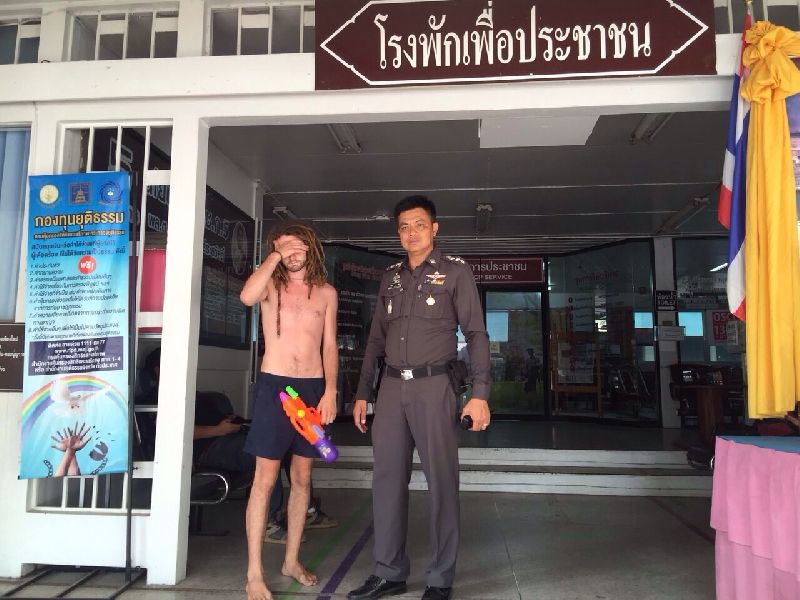 CHIANG MAI — A foreign man was arrested and fined 100 baht today in Chiang Mai for violating the junta's ban on indecent dress while splashing water during the first day of Songkran.
At the time of arrest the man was shirtless and carrying a water gun. The temperature was expected to reach 41C in Chiang Mai today according to the Thai Meteorological Department.
Update: The shirtless man has been identified as a 28-year-old British man known as "Jimmy" according to police.
Related stories:
Women Will Be Arrested For Indecency During Songkran, Prayuth Says