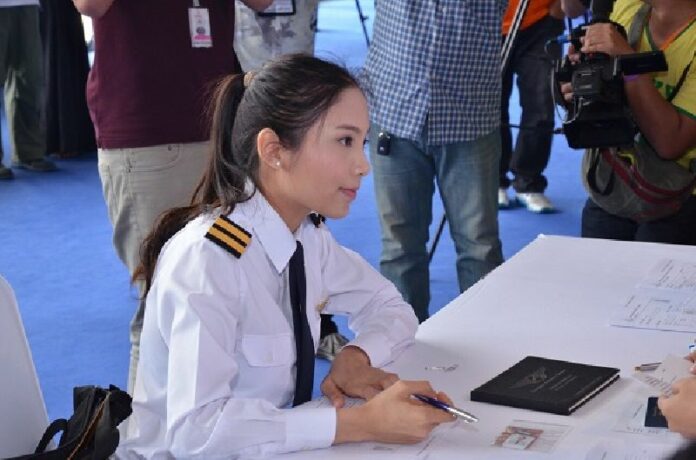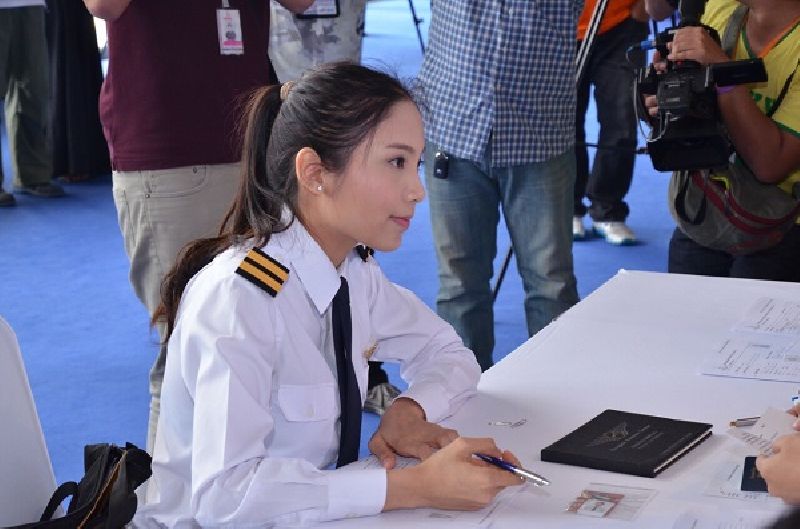 BANGKOK — For the first time since it was founded just over a century ago, the Royal Thai Air Force has opened the cockpit to female pilots.
Suwattana "Mai" Chanthalert, 23, was the first woman in line to apply for one of five positions set aside for women.
"Now men and women have equal potential," she said. "It is not necessary to divide people by their gender."
---
'Redhot' Jet Pilot Soars Beyond Glass Ceiling
---
Suwattana said her inspiration to join the force sparked in 2005 when she lost her father in the southern insurgency. Two years later she participated in a youth program organized by the air force. Then 14, Mai was gripped by all the amazing planes she saw at an Air Force Museum.
Although pilot positions with commercial airlines have been open to women, they are still underrepresented. As of 2014, only 5 percent of AirAsia pilots were women.
While this is the first chance for women to fly for the military, it may be less appealing to some.
"Compared to working for the commercial airlines, the payment is less," Mai said. "But what we get is honor and dignity."
From 2003 to 2016, only 92 women have earned commercial pilot licenses compared to 5,000 men, according to numbers from the Office of Civil Aviation in a Thai PBS report.
There has been some movement of late to increase opportunities for women in the security forces. Late last month the metropolitan police force announced it would elevate three policewomen to station chiefs for the first time in history.
Single, Thai women 18 to 28 with a commercial pilot's license – but no visible tattoos – interested in the five air force pilot positions have until April 24 to apply.
Related stories:
Breaking the Brass Ceiling: First Women Tapped to Top Police Posts
'Redhot' Jet Pilot Soars Beyond Glass Ceiling