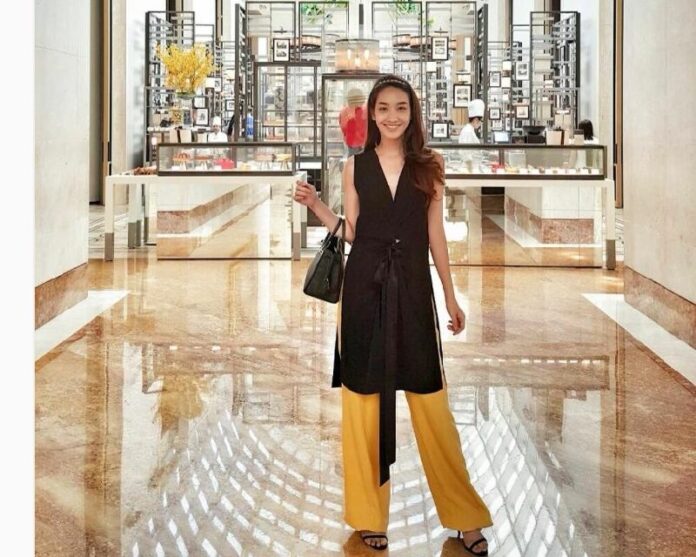 BANGKOK — Flaunting one's wealth is a popular avocation among the well-to-do, but one actress may find it as costly as a few high-fashion handbags.
Pechaya Wattanamontri posted photos of herself on Instagram with nine boxed Hermes handbags that she purchased abroad. A video also circulated of her purchasing one of the luxury bags, which cost upward of 100, 000 baht apiece.
It wasn't long before people raised a few awkward questions, such as whether she paid the 30 percent Customs duty on such items and whether celebrities get special treatment.
The Customs Department chief told inquiring reporters that the actress has been contacted to clarify the matter.
The photos have been deleted from Instagram, but in their captions Pechaya called the bags she bought in Singapore a pre-birthday gift to herself. The actress on a number of television dramas and soaps turns 27 next week.
Customs Director-General Kulit Sombatsiri said if duties still needed to be paid, then the tariff plus a fine will be levied. "There are over 1,000 flights arriving a day so we can't check everyone," he was quoted as saying in local media. But as to any special treatment, he said, "We don't observe double standards here."
Pechaya could not be contacted Friday, but her father Supat said her purchases were not a problem and the issue would be clarified next week at a news conference to be held at an orphanage.
Story: Associated Press
Related stories:
Nation TV Fooled By Satirical Article, Blames Internet
To reach us about this article or another matter, please contact us by e-mail at: [email protected].