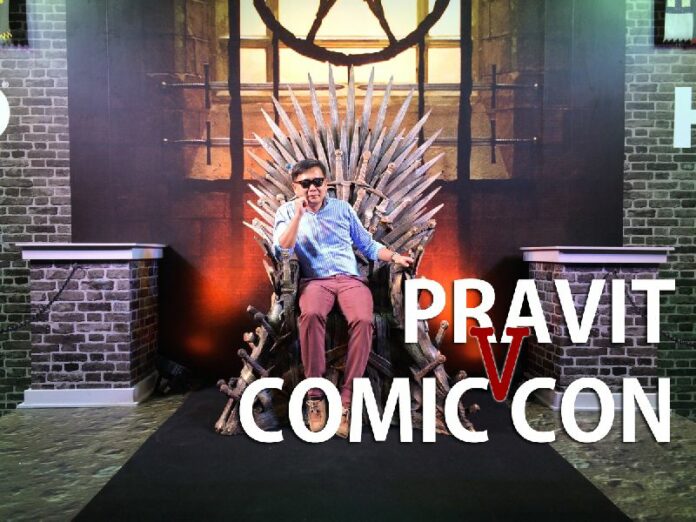 BANGKOK — He doesn't read comic books, has never watched an episode of Game of Thrones and doesn't understand the appeal of video games.
Instead of explaining all the in-jokes and cultural references, we decided to send senior political correspondent Pravit Rojanaphruk to get educated on geek culture at its largest celebration in all the realm: Bangkok Comic Con.
He's streaming video via Khaosod English Facebook Live with the help of Khaosod English staff Chayanit Itthipongmaetee and Khonphong Plengtrakul.
Binge-watch all three episodes:
PravitVComicCon.E01: Pravit and the Cosplayer
PravitVComicCon.E02: Pravit Encounters Virtual Reality 'Game of Thrones'
PravitVComicCon.E03: Bangkok Comic Con, There and Back Again
Bangkok Comic Con opened Friday at BITEC in the capital city's Bang Na district and continues through Sunday.
Related stories:
Take Command of 'The Wall' at Bangkok Comic Con