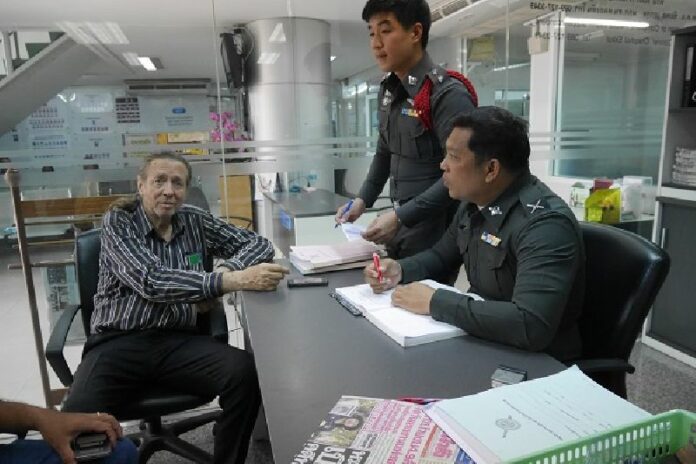 BANGKOK — A well-known expat American musician filed a complaint with police Sunday saying that he has been blackmailed.
69-year-old Bruce Gaston, who has long headed fusion band Fong Nam, went to the police in Bangkok with text messages from his mobile phone and bank records showing that he transferred 10,000 baht to a woman who threatened to go public with information that would damage his reputation.
According to police, Gaston said he met the transgender woman named Golf at a bar 10 years ago. They had no contact for a decade, Gaston told police, until this past November when the woman called him. Gaston did not say whether the two had been involved in a relationship.
After being asked for 10,000 baht on April 19 via text message, Gaston sent the money. However he said that Golf subsequently demanded more money two more times, threatening him. On Friday he received the latest message asking fro 30,000 baht, which he said prompted him to take the matter to police.
Gaston said Golf also threatened to harass his family including reaching out to his daughter on Facebook.
Police Capt. Yattiphong Nguthip said he will ask for transaction records from Gaston's bank to investigate further before calling the suspect for interrogation.
Gaston has lived in Thailand since the late 1960s, when he founded the contemporary instrumental ensemble Fong Nam, which blends sounds both Eastern and Western sounds.