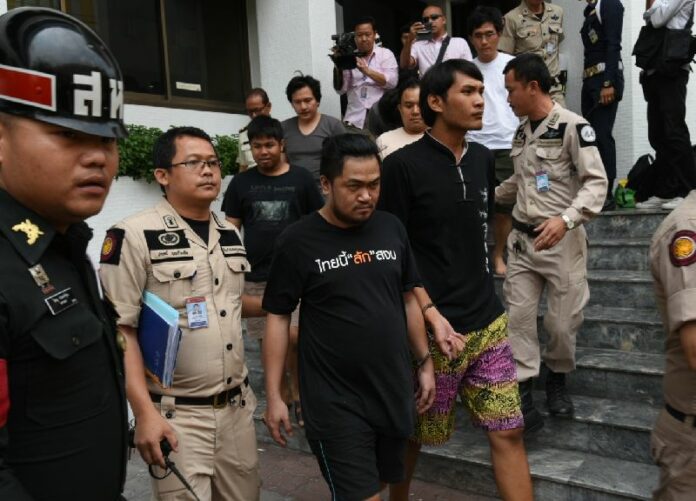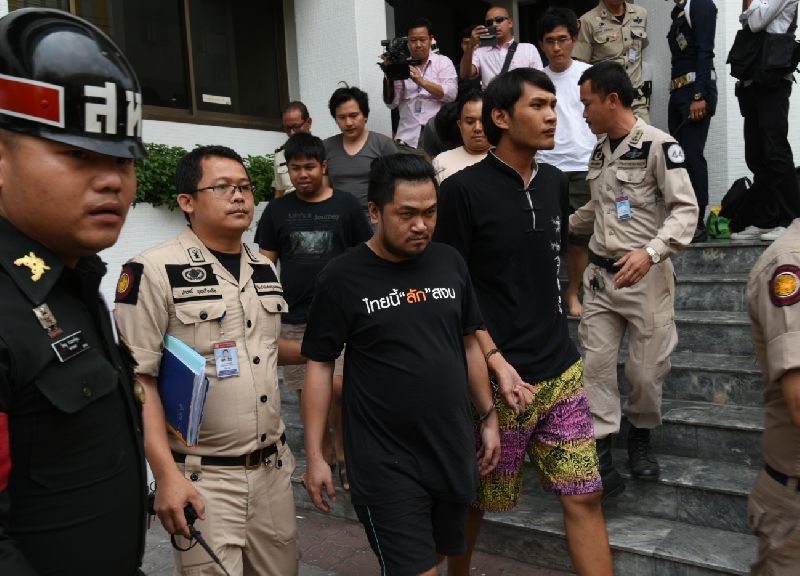 By Pravit Rojanaphruk
Senior Staff Writer
BANGKOK — Junta critics were struck with paranoia over the security of Facebook this week, with some fearing authorities had gained the ability to access accounts.
After a well-known human rights lawyer said recently the junta had gained access to private messages sent through Facebook, waves of fear spread through online dissidents Monday as IT experts discounted it as unlikely.
It began when human rights lawyer Arnon Nampa, who is representing a number of netizens taken into custody last week, said that during a meeting with his clients Friday, they told him an officer had boasted during interrogation that the military had access to their messages.
The eight people, some of whom are accused of running Facebook pages critical of the junta, were charged Thursday with sedition, and two were also slapped with additional charges of lese majeste for their views expressed on Facebook.
"I am afraid that they could hack and read as well as type whatever in my comments. This is most scary," a Thai Facebook user by the name Sala Seri wrote in reply to a reporter's open inquiry.
Asked if the authorities had gained the capability to access Facebook accounts, junta spokesman Col. Winthai Suvaree dismissed the notion but then said he had no information about it.
"There's no such thing. However I have no such information. I have yet learn whether and what such a process may look like," Winthai said.
Claiming to have incriminating evidence is a standard interrogation tactic, and when pressed, Arnon said the officer did offer any proof.
Still, it quickly created a stir online.
"I am afraid, but I have no solution," user Kulwit Calcio wrote.
Others said it was wrong.
"Snooping on someone else's messages is a crime," user Patipan Chantara wrote.
And some said they'd just have to accept the risk and be more careful.
State of Insecurity
Caution is exactly what IT expert Wasan Liwlompaisan, co-editor of technology site blognone.com, recommends.
Wasan said he doesn't believe Facebook is collaborating with the National Council for Peace and Order, the formal name of the coup makers who seized power in May 2014.
"Trust among users is paramount," said Wasan, adding that even if Facebook had collaborated, it would not admit to it, however.
Social media remains a relatively unfettered sphere of discourse, to the frustration of the military regime. In the immediate aftermath of the 2014 coup, the junta dispatched officers to seek cooperation from the likes of Google, Facebook and Line.
They were rebuffed, after which it was announced a single internet gatewaywould be developed to funnel all web traffic through a single point of control.
Facebook, like Google, says it requires a court order to disclose any account records to authorities.
Wasan said that if information was obtained, it was more likely done through more mundane means.
The most likely is that security officers gain physical access to a smartphone or computer used to communicate with someone under investigation, and thus all of the conversations between the two. That or the person the targeted person talked to on Facebook was actually a mole.
"I think this is just another scare tactic in the form of bluster. What does scare me though, is that they can beat down the door of your home and 'legally' gain access to pretty much anything they damn well want to put their hands on," Facebook user Neil Shelley wrote.
Then there's the fear that authorities have gained some capability to unilaterally break into accounts.
Wasan said there is a possibility of some hi-tech hacking being employed to penetrate the accounts of Facebook users.
"We cannot clearly conclude from what Arnon said that hacking is being conducted [by the junta]," said Wasan. "We need more information in order to be conclusive."
He pointed out last year's revelations that The Hacking Team, a multinational online spying firm, showed Thailand among its paying clients. Still, there's been no other indication to suggest they succeeded, and the Thai state apparatus hasfrequently demonstrated technical ineptitude .
Wasan urges netizens to exercise caution when expressing anything on social media or in seemingly private chat as everything is recorded and never truly secret. He warned that Facebook friends may not be friends at all, especially people whose real identities are not known personally.
Any and all messages, he warned, are basically recorded and can be used against you.
"It could be compromised by your opponents," Wasan said.
Related stories:
Lese Majeste Filed Against Two Facebookers, Anti-Junta Activist
Protest Called for 10 Abducted by Military
Expat Personal Records Posted to Govt Site
Thailand Asks Google to Bend Censorship Rules
Media Reform Committee Weighs Article 44 for Crackdown on Online Media
Online Freedom to Slide Further, Online Activists Predict
Anonymous Takes Credit for Knocking Police Offline
'Anonymous' Declares War on Thai Junta
Cyber Activists Bring Down Govt Sites to Protest 'Single Gateway'
Junta Readies 'Great Firewall of Thailand'
.