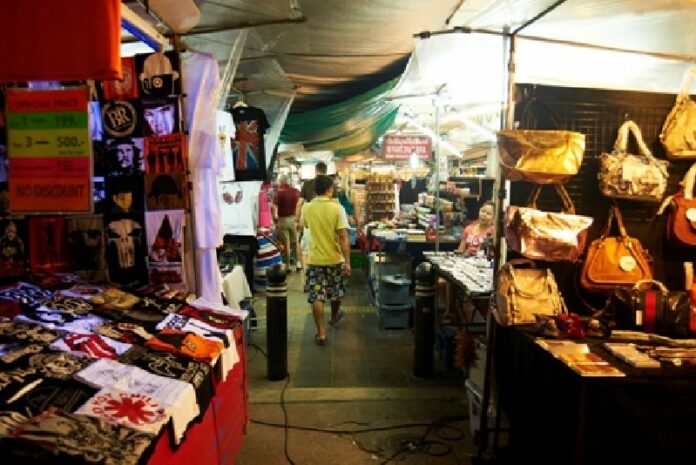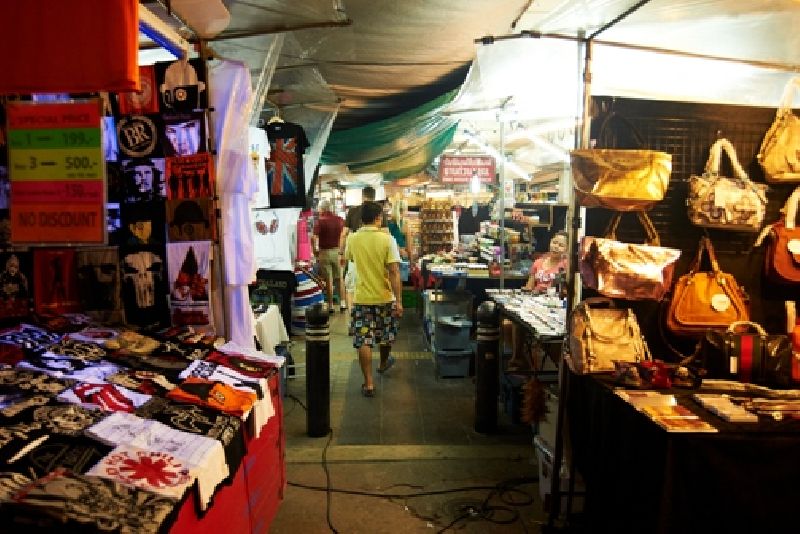 BANGKOK — Silom Road's famous Night Market was given a death sentence Thursday, as it was named the next target of City Hall's ongoing cleanliness and order campaign.
Nearly 600 vendors currently permitted to sell their wares on the sidewalks of Silom Road at night have until the end of the month to clear out, Vallop Suwandee of the Bangkok Metropolitan Administration said Thursday. Stalls located inside small lanes off the main road, such as the those on Patpong, will still be allowed.
Just as with every previous part of town to be "reorganized," Vallop said City Hall was being responsive to complaints about traffic, as vendors usually park their cars near their stalls in the street. Moreover, many of the goods sold there are illegal.
Vallop added that street food stalls disposed of their waste in public drains, making the area more dirty.
Nestled in one of Bangkok's most important and expensive business districts, Silom Road for years has been known for transforming into a bustling market once the sun goes down. Visit on any night and vendors can be found selling T-shirts, pirated DVDs and counterfeit goods. Located near Patpong, the city's most internationally known red-light district, vendors also offer illicit goods such as pornographic movies and sex toys, the sale of which is illegal in Thailand.
Silom Road vendors used to operate day and night, until 2014 when authorities ordered them to limit business to 7pm to 2am.
It's the latest example of Bangkok's famed, vibrant street life to be eliminated or dramatically reduced, following a variety of legendary locations including markets at Saphan Lek, Khlong Thom, Pak Khlong Talad, Tha Prachan and Pratunam.
In a March interview, Vallop said the campaign will continue.
"Our plan is to reorganize every spot people have filed complaints about," he said. "Our principal is respecting the rights of people who walk on the pavement."
Related stories:
Pratunam's Flashy, Trashy Fashion to be Swept Away
Say Goodbye to Bangkok's Flower Market
Saved by St. Valentine: Flower Market Crackdown Extended
Huai Khwang Market Vendors Protest City Eviction
Amulet Market Gone, City Swivels to Flower Market and Banglamphu
Say Goodbye to Bangkok's Famous Tha Prachan Amulet Market
Demolition Day: Dismantling of Saphan Lek Begins
One-Year Reprieve Sought for Saphan Lek Market
City Hall Denies Colluding With Developer to Demolish Saphan Lek
Vendors Revolt as BMA Moves to Demolish 'Saphan Lek'