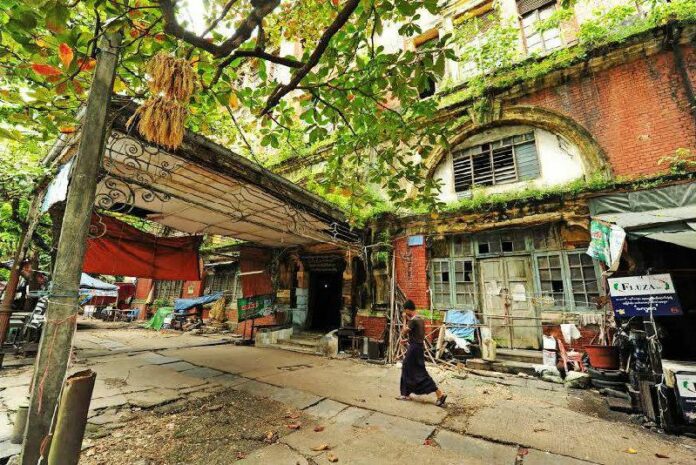 BANGKOK — An American photojournalist is coming to the Thai capital from Yangon to release his photo book of its iconic architectural landmarks this Saturday at an art space near Chinatown.
From 1901's Victorian-era The Strand hotel to the Secretariat Building where Gen. Aung San was assassinated in 1947, "Relics of Rangoon" captures more than 800 images and profiles of nearly 200 old buildings from Myanmar's sole megapolis: Yangon, once called Rangoon by the British.
Shortly before World War II, Yangon rose to become one of the most modern and prosperous cities in Asia largely on exports of oil, rice and teak. This led to immigration that rivaled New York and hundreds of new buildings, many of which survive today providing the city with perhaps the largest intact colonial core in Southeast Asia.
Finding only minimal material covering Yangon's colonial-era buildings back in 2013 when the nation had cracked open to foreigners, Hejimans photographed each building thoroughly and conducted historical research. He also spoke with residents, architects and government officers.
"I think what triggered all of this was a subconscious desire to get more involved in the subject of architecture," said the former business editor of The Myanmar Times. "I had spent four years in Prague, where part of my family are from, and I fell in love with the power and sort of social status buildings can embody."
The book launch and photo exhibition starts 6:30pm Saturday at Cho Why, where Hejimans will be present to discuss his work. 360-page hardcover editions of his book will be sold for 2,300 baht. A second event will be held at the same venue Thursday.
Cho Why is located on Soi Nana 17 near Charoen Krung Road, a few minutes walk from MRT Hua Lamphong, exit No. 1.
The former High Court building in downtown Yangon. Photo: Philips Hejimans / Courtesy