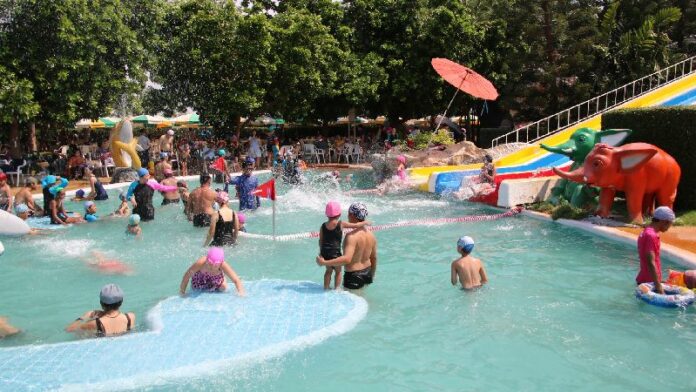 By Simon Duncan
Deputy Editor
BANGKOK — The longest heatwave in 65 years may soon break.
Things are set to cool down (slightly) next week when scattered thunderstorms and a southern breeze are expected to hit the capital starting Monday.
Records for power consumption were again shattered Wednesday as Thailand peaked at 29,600 megawatts at 2:12pm. It was the seventh time this year a new record has been set in all-time national power usage, according to Thai PBS.
After scorching Songkran temperatures soared into the 40s across large swaths of the country, choking on its worst drought in two decades, temperatures are expected to drop as a high pressure front creeps into Thailand from China, according to the Meteorological Department.
Come Monday, the thunderstorms currently causing rainfall in parts of the north and northeast will extend to much of the country, including Bangkok and the central region.
Day time highs in Bangkok are expected to dip from the current 37C to a more bearable 34C on Tuesday, with overnight lows also expected to fall several degrees.   
Related stories:
Oxen Soothsayers Predict Enough Rainfall, Prosperous Economy
Bangkok Battered by Summer Storm (Photos)
OMGWTFBBQ: Thailand Hasn't Been This Hot Since 1960