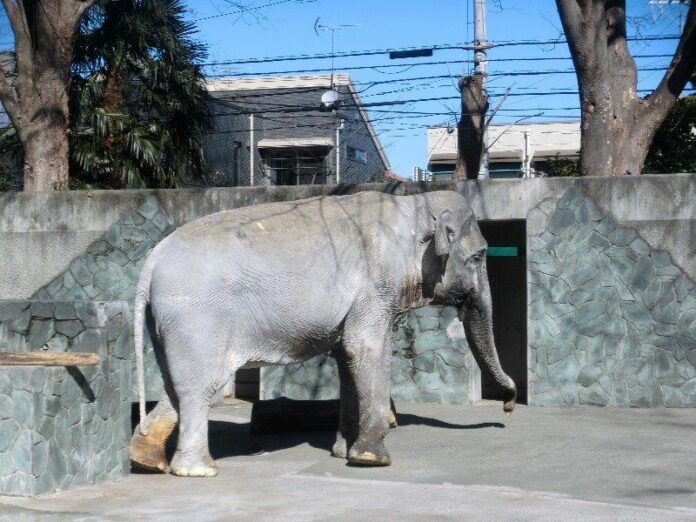 TOKYO — An elderly Thai elephant that set off a petition drive to move her out of a small concrete pen in Japan died this morning.
Hanako, or "flower child," was a gift from Bangkok to Tokyo in 1949 and lived in Inokashira Park Zoo in Tokyo since she was 2. She was Japan's oldest elephant, and her life of 69 years was long for captive Asian elephants.
Zoo spokesman Naoya Ohashi said Hanako was discovered lying on her side Thursday morning and repeated efforts to raise her upright were not successful. She died peacefully in the afternoon. He said an autopsy would be done to determine the cause.
A petition sought Hanako's move to a Thai sanctuary, but the zoo said she was too old to move.
Story: Associated Press