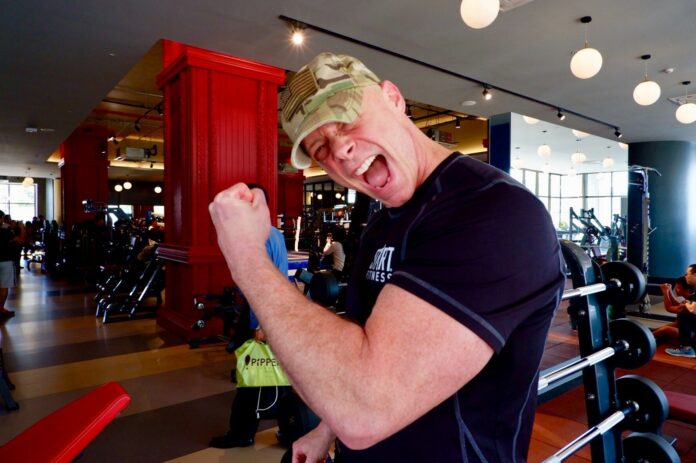 BANGKOK — "Hyuhhhhhhhhhh!" screams Nashville-born Ken Weichert into the mic as he shows off biceps bursting from a tight black tee and army fatigues.
Weichert goes on to say he's wrung "tears of joy and vulnerability" from people attending his life-coaching sessions, which he will bring to Thailand this October for the largest fitness conference in Asia.
The message from Weichert, who says he's a sergeant in the US Army and a six-time "Soldier of the Year," and other promoters of what has grown into a multi-trillion dollar industry worldwide is this: fitness is a much broader business that's about self-help as much as pumping iron.
"Fitness isn't just physical anymore. People don't wanna just look good, they wanna feel good," Weichert says, touching his heart. "When the environment isn't so kind, you need to fill up on the cup of life and optimism. We wanna train the emotional dimension and mental toughness needed for coaches."
As for Weichert's service record, the only US Soldier of the Year awards seem to go back to 2002. Weichert's name isn't listed, and had he been a staff sergeant, he wouldn't have been eligible anyway.
So much for Nautilus machines and bench presses. As I learned at Friday's press event for Asia Fitness Conference 2018 in Bangkok, Thailand's fast-expanding fitness industry isn't just about exercise anymore.
It's about nutrition, gym equipment and training trainers to be emotionally connected with their clients through life coaching. In other words, more Tony Robbins than Charles Atlas.
Fitness, by their logic, also encompasses resilience, leadership, nutrition and stress management, or as Weichert put it, "connecting the mind, body and spirit."
As for Thais, Weichert said he's been impressed training them. Lazy? The sarge doesn't think so.
"Thais may have the reputation, but not when it comes to fitness. They work hard. They prove that theory wrong. They've got determination." Weichert, 51, said. "You never know how strong you are until being strong is your only choice."
Congolese strongman weightlifter Patient Cena, 27, is a trainer at Soi Sukhumvit 50 gym Rhino Fitness. He loves training Thai people.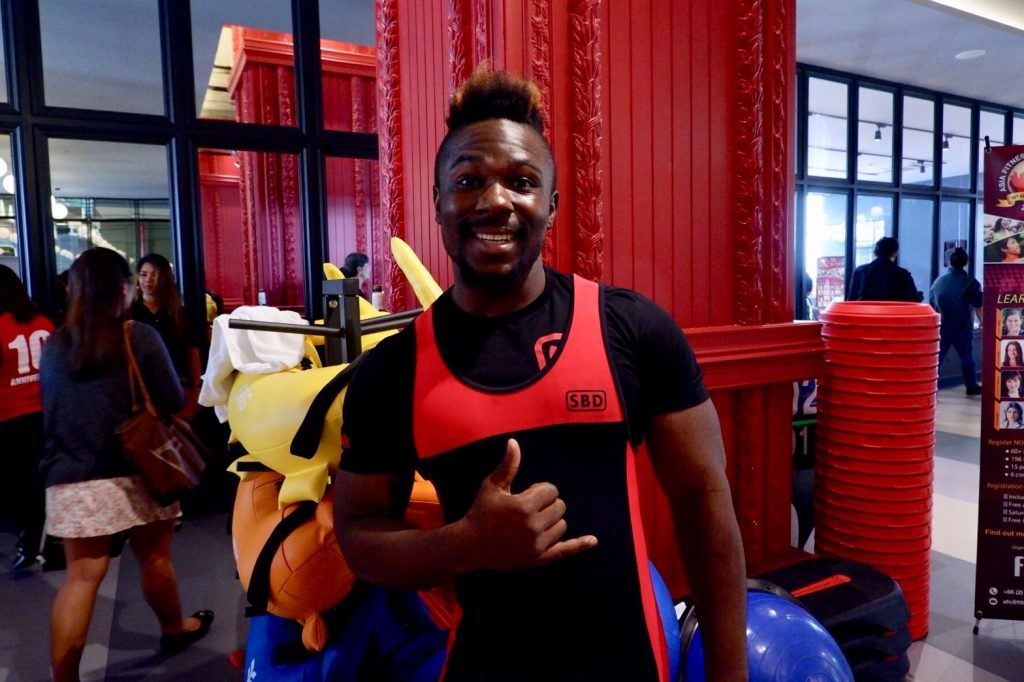 "We're like a family. People don't just come in and train. We get to know each other better in a community. After training we go hang out or go to dinner together," Cena said, straight after deadlifting 200 kilograms.
Billed as the largest conference on the continent for training trainers and enthusiasts by industry big-names, the Asia Fitness Conference runs Oct. 5-7 at BITEC.
This year's conference is the 10th and was organized by Fitness Innovations Thailand.
"Thirteen years ago when I started FIT, there was one California fitness and one Fitness First," company founder Suzanne Hosley said. 'Now there's Virgin Active, a number of large chains and many small studios."
Domestic industry entrepreneurs confirmed that business has been booming.
"I've been doing this for 20 years, but we got popular in the past five years," Kitti Charoenpornpanichkul, founder of ChrisPower powerballs said. "In our home market, we have to rely on fitness people, who place their trust in trainers. And trainers are always looking for new equipment to use."
Fitness foods are also entering the market in accordance with the expanding industry, such as a brand of vegan almond milk with added quinoa protein which began selling only since January.
"The almond milk trend from the US came some time ago. So we decided to make Vegan Shake products, since many people in Southeast Asia are lactose intolerant and people who exercise and have an active lifestyle want to eat more protein," said founder of Hooray Better Shake, Aek Plerkslanan.
Tickets for the three-day event cost a whopping 14,850 baht and are available online. Hosley said she expects 1,300 regional professionals to attend. Weichert's life coaching program on Oct. 4 costs 3,500 baht before Aug. 31, and 4,300 baht after.