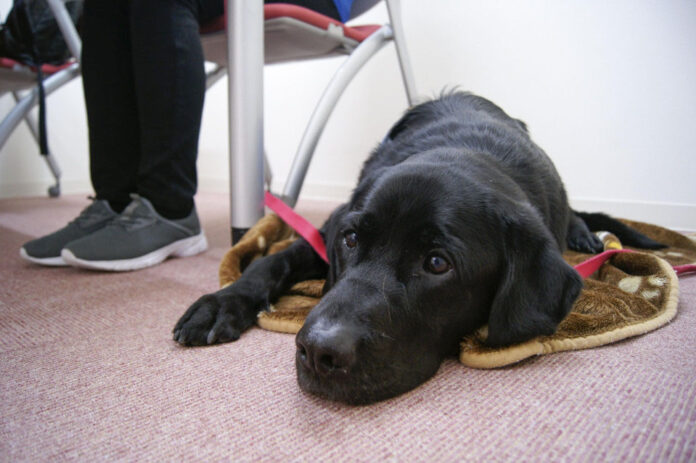 Therapy dogs have been used in Japan for the past three years to ease anxiety felt by child sexual abuse victims and others as they are interviewed about their harrowing experiences, with the animals providing solace and security while the children are caught up in the legal system.
In Tokyo, Kanagawa and Aichi prefectures, dogs have been tasked with helping in more than 100 cases and are now considered a valuable resource for their ability to alleviate stress on children who might have to give difficult testimony to prosecutors and child guidance center staff.
Despite such positive returns, a lack of financial support and handlers is preventing the service from expanding.
Public prosecutors, police and guidance center staff work together with Tsunagg, a nonprofit organization based in the city of Yokohama, Kanagawa Prefecture, which provides dogs on request from authorities who want them for the long-term support they provide.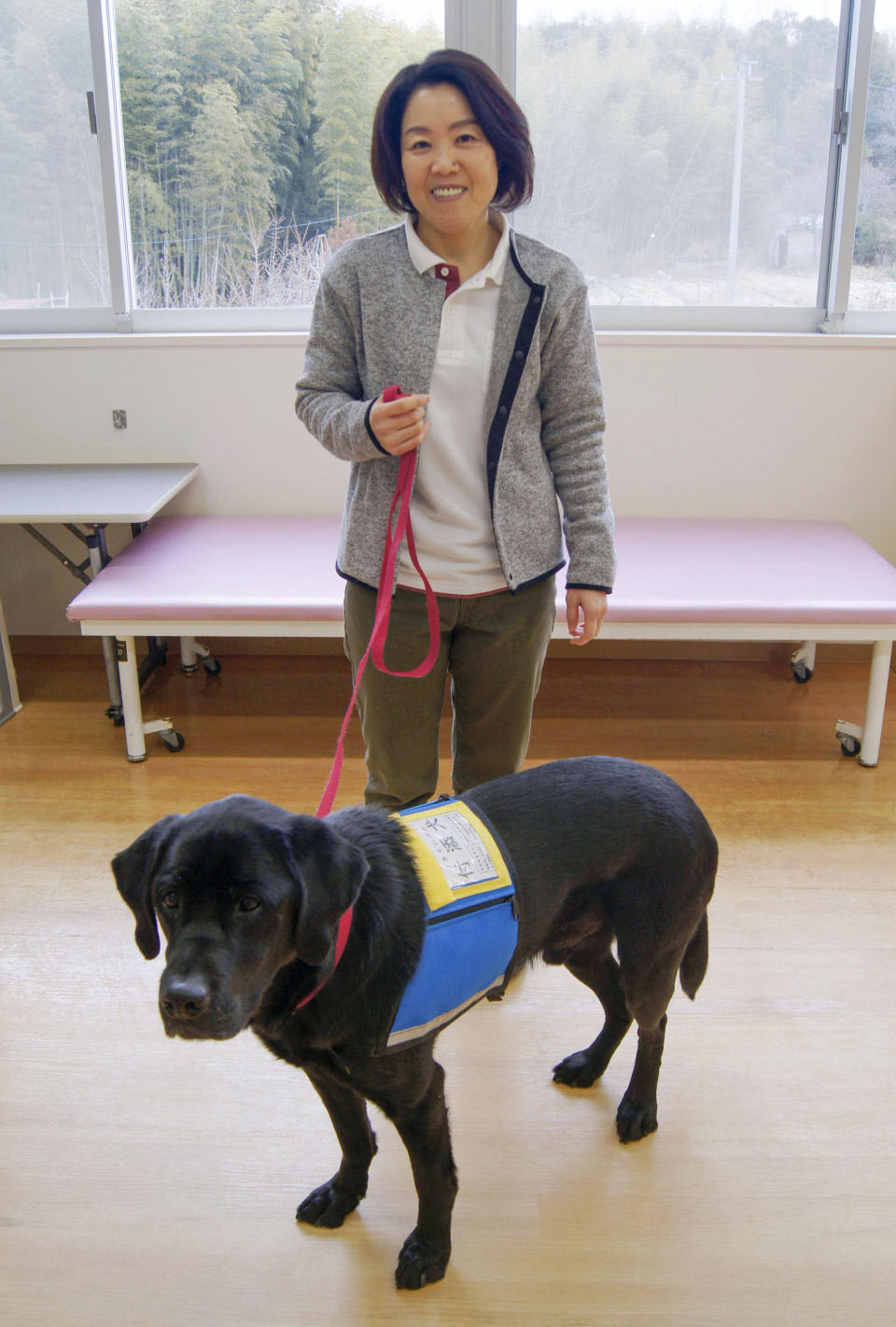 In coordination with the Japan Service Dog Association and the Japanese Animal Hospital Association, two groups that supply dog handlers, the animals in most cases are sent to welfare centers, hospitals and other facilities where children are being cared for.
According to Tsunagg, abused children often shut down or become emotionally unstable in stressful situations. But there have been cases in which they are helped to relax through interactions with dogs, making them more receptive to discussing their experiences.
Therapy dogs "smooth over the conversations with the kids," one questioner said.
In the United States, where the concept of using dogs as therapeutic aids originated, having the animals present during interviews became an option after a 1989 case that dealt with the sexual abuse of a 4-year-old girl. At present, there are some 300 therapy dogs dedicated to the task in the country.
Trauma for child abuse victims often surfaces after they are moved to a safe place so "they feel an increased pressure to testify," said Yoko Maruyama, a medical doctor at the Nagoya central children's welfare center. "They have seen success in the United States where children cuddling dogs has led to reduced stress and anxiety," she added.
In 2014 in Japan, child psychiatrists and others began introducing therapy dogs to assist children forced into the judicial process. With lawyers subsequently joining, the movement led to the foundation of Tsunagg in April 2019.
A golden retriever named Fran became in March 2020 the first therapy dog recognized by Tsunagg's certification committee of executive members and others.
Dogs with calm temperaments and that are not easily upset or distracted by new environments are suited to the program. The committee has certified a total of 18 dogs, 12 of which are currently active.
In July 2020, a therapy dog was allowed to enter a courthouse where it snuggled by the feet of a child who was providing testimony in an abuse case. To date, there have been three such situations in Japan.
The program depends entirely on donations to raise, train and dispatch the dogs. According to the Japan Service Dog Association, raising a dog costs about 2.5 million yen ($19,000).
The central and local governments have yet to integrate the program into the legal system, and public subsidies remain scarce.
Tsunagg's current scope of activities is limited to only the prefectures of Tokyo, Kanagawa and Aichi where its members are mainly active. Furthermore, an official said, "We have been proceeding cautiously to gain trust in the judicial arena."
Securing people capable of connecting with investigative agencies, courts and child welfare centers is also necessary to expand the service to other regions.
"I have witnessed numerous cases of kids opening up because of their interactions with the dogs," said Koto Mizukami, an experienced dog handler and head of training at the service dog association. "I want a lot more people to know about our activities."
_____