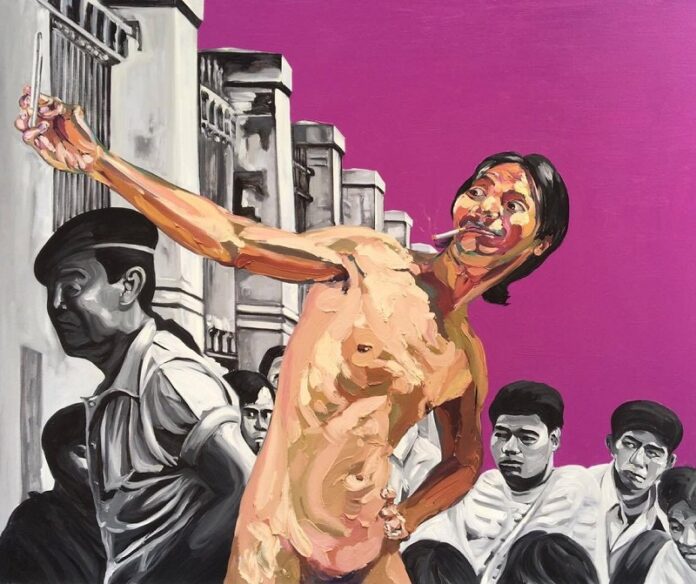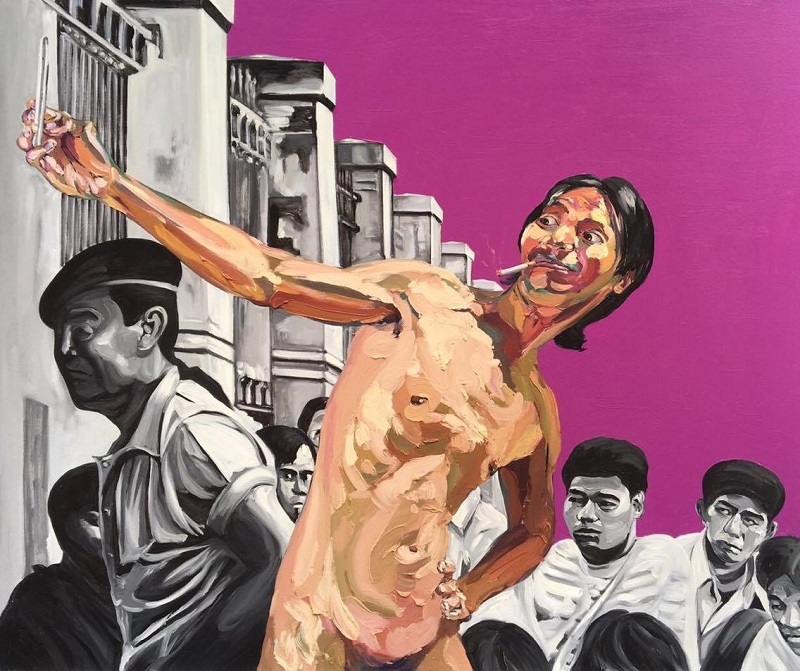 BANGKOK — Movies, music, theatre plays and talks. While a variety of events will mark the 40th anniversary of the Thammasat University massacre, one artist has a unique approach.
Taking a note from those who commemorate important dates from coups to uprisings by uploading selfies, Chumpol Kamwanna created 10 oil paintings to show off at Selfie Series.
"What I see on [important occasions] is no longer different from other ordinary days," Chumpol said. "Commemorating an event now means just taking a picture with a monument."
One of his works depicts a naked man taking a selfie of himself that recalls an infamous photo of a cigarette-smoking police officer aiming a pistol into the campus.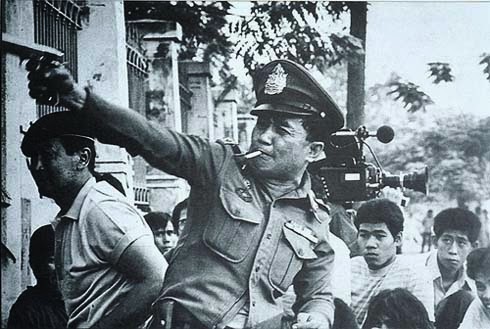 The opening reception for Selfie Series starts at 6pm on Oct. 6. The exhibition runs through the end of the month at People's Gallery on the second floor of the Bangkok Art and Culture Centre.
The Bangkok Art and Culture Centre can be reached on foot by skywalk from BTS National Stadium.