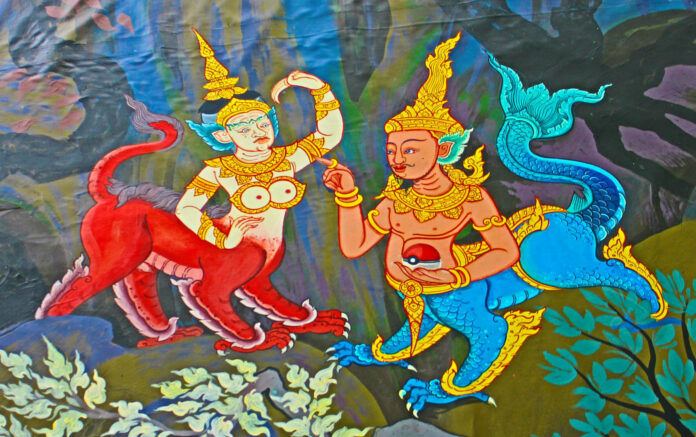 SUPHAN BURI — Pikachu and Captain America assumed their places among the divine on the walls of a temple in Suphan Buri city.
Wat Wang Yai Hoon invited university art students to break from tradition for a recent renovation project. The students from Rajamangala University of Technology Thanyaburi updated the Buddha's biography with with what's going on these days by painting in references to Pokemon on the the comic book superhero.
The temple showed off its new art Wednesday and will reopen with its more youth-friendly art in November.