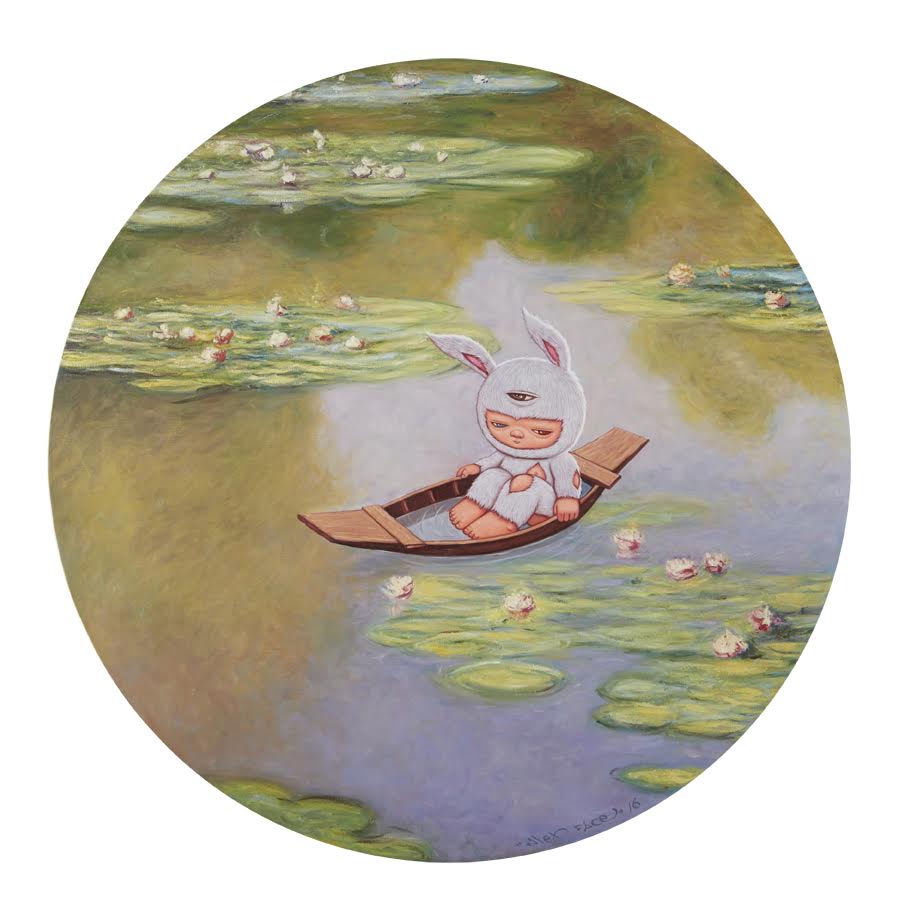 BANGKOK — Glimpse the iconic three-eyed creature in the animal costume and know it must be the work of Alex Face. The prolific street artist is back with work that won't be found dripping from a concrete wall but in a gallery.
Alex's work has found its way onto walls from Bangkok and Tokyo to London and Berlin. To celebrate the end of 2016, his signature character and other works will welcome audiences to "Alive," his sixth exhibition.
More than 30 new impressionist works will be shown including paintings, drawings and a large scale sculpture. Don't be fooled by the new collection's seeming tranquil, it reflects the artist's view that Thai society may not be as serene as it appears.
Alex Face is the alias of Patcharapon Tangrue, a 35-year-old artist well-known for his street art in Bangkok, most iconically the three-eyed character inspired by his newborn daughter. He has been invited to several international street art festivals.
The exhibition starts Dec. 21 and runs through Feb. 19 at Bangkok CityCity Gallery, which can be reached via MRT Lumphini exit No. 2.