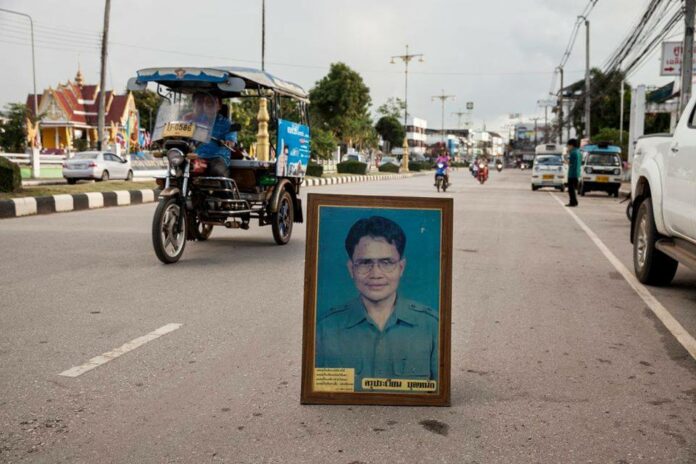 BANGKOK — See the faces of those who tried to make a difference for the country – and paid the ultimate price for it – at an exhibition calling attention to a persistent injustice.
For Those Who Died Trying features nearly 40 photographs of Thai human rights activists murdered or abducted in the past two decades. The series of images was taken by Bangkok-based documentary photographer Luke Duggleby.
Among the images of 37 people include an environmentalist shot to death in his garage for campaigning against toxic waste dumping in Chachoengsao, an outspoken man who went missing after he questioned a State Railway land purchase and community leader murdered for protesting a shrimp farm which would destroy large areas of mangrove forests on Phuket.
The event will also host a screening of a short documentary of the same name and discussion panel on human rights including activists such as Korn-uma Pongnoi, wife of murdered environmentalist Charoen Wat-akson, and Ankana Neelapaijit, wife of disappeared lawyer Somchai Neelapaijit.
It opens at 10am on Jan. 31. The exhibition will be on display through Feb. 5 at the Bangkok Art and Culture Centre before it travels to Chiang Mai, Songkhla and Maha Sarakham provinces.