Waving to the crowd for support, it was MC Youngohm's turn to take apart his opponent on the stage. Circling across from him, MC Ken Noi of Chiang Rai listened anxiously and prepared to fire back at the end of the 45-second round. It all made for a very rude six minutes as the two took turns freestyling rap full of braggadocio, disses and punchlines.
MC Youngohm: "First of all take this and think / you're old like Tony Jaa and more like John Wick / I'll hurt you until you die / spit only one bar and / I'll send you back to Chiang Rai."
Trying to outdo each other with better freestyle verses and clever insults, this is rap battling as popularized in the '80s by MCs such as Kool Moe Dee and Krs One.
On stage in March 18 at Larndin Chatuchak Park, Youngohm and Ken Noi were among 16 MCs throwing down as semifinalists in a competition organized by Rap is Now, which since 2009 has become Thailand's biggest rap-battle organizer, with the nation's best MCs coming from all corners of the kingdom to compete for prize money and bragging rights.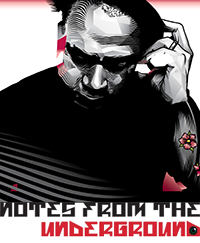 For this year's series, Rap is Now received more than 1,000 applicants, 160 of which were picked by judges to compete in major cities in the central, northern, northeastern and southern regions of Thailand. In the end, 32 semifinalists made it to the stage in Suan Lum Night Bazaar.
"Rappers compete like boxers," said Rap Is Now creative director Tar. "They fight but give each other hugs after, our words are our weapons, but we still respect each other in the end."
Rappers have always expressed themselves through their lyrics, and in order to win battle rappers use often use salty language that may go too far for some, especially in conservative Thailand.
Take for example Oak vs. Tossakan. After getting heavily attacked, Tossakan fired back at Oak to "go back and help your wife sell her pussy."
So are there any censorship issues?
Because of the strong language used, Rap Is Now art director Sawit "Joe" Sawakun said not everything ends up on YouTube.
"We never tell people what they can or cannot say because it's part of their performance," Tar says, though it's a different story for online media. "But when it comes to our online content, there are some subjects that we won't allow on our videos."
As for what gets said on stage, Joe said the performers understand the culture's same red lines are drawn around certain topics, whether about government, monarchy or something potentially defamatory.
The idea that would become Rap is Now began back in 2009 when Joe and his like-minded friends were disappointed by the lack of hip hop in Bangkok.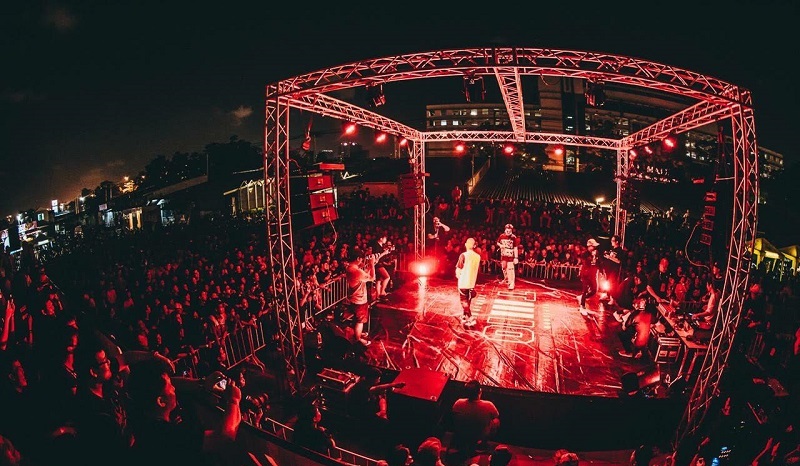 "Back when we were in university, we got to check out parties like Dudesweet and Super Zaap. They were great, but we felt the scene lacked proper hip-hop events," he said. "I had a friend that had connections with nightclubs and invited me to organize some parties."
At first, rap battles were a small part of Joe's events. But they eventually caught on and soon people were coming just for the battles.
Hip-hop culture has changed a lot since its golden age in the '90s. In a scene that's dominated by trap beats and mumble rappers, I asked what they think about the country's next-gen MCs.
"New rappers will always learn from their peers, but when it comes to Rap is Now, freestyling is not enough, and MCs need to have a lot of good material prepared," Tar said.
This Saturday, see semifinalists Youngohm, MC King, Pee Clock, P-Hot, Hassadin, Oak and KQ go toe-to-toe from 5pm to 11:30pm at Asiatique. Get there by taxi or a ferry from BTS Saphan Taksin. Check the event page for the schedule. Tickets range from 440 baht to 2,000 baht, depending on seating and are available online. The finals will be held in August. Learn more at Rap is Now.
Music should brings us all together, whether it's rappers battling or metal bands head-banging. Everyone deserves to enjoy these things in a peaceful and safe environment, and my heart goes out to those that lost their loved ones at the Ariana Grande concert in Manchester.
Until next time, dub be good to you.