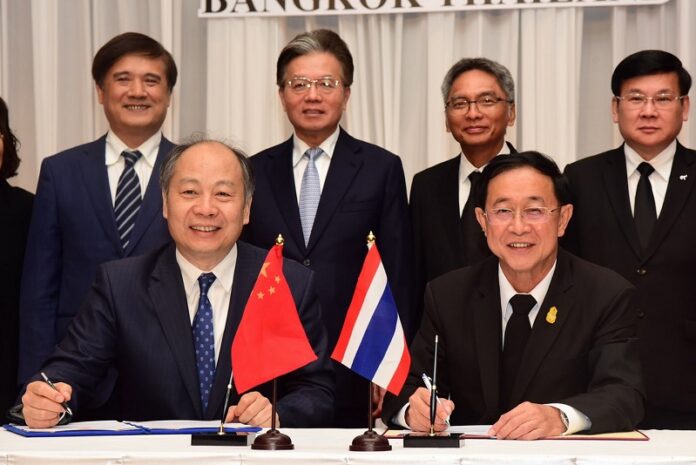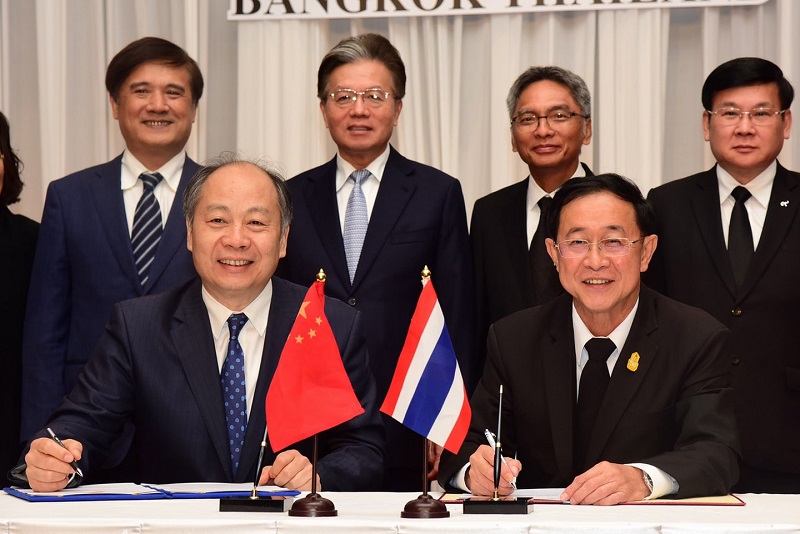 BANGKOK — Construction of the first 3.5-kilometer stretch of a high-speed rail line connecting Thailand to China may begin as soon as August, transportation officials announced Wednesday.
Once the interim cabinet signs off on the plan next month, a 200 million baht contract to lay the first tracks in Nakhon Ratchasima province should be signed in July, according to Transportation Minister Akhom Termpittayapaisit.
The short stretch will run from Klang Dong and Pang Asok stations west of Pak Chong. It was selected for its suitable conditions and will eventually be part of the 179 billion baht, 252.5 kilometer project connecting Bangkok to Korat, the so-called gateway to northeastern Thailand.
That line will later eventually connect all the way north to the border with Laos.
Hailed as a joint-venture between both nations, the deal was made by the military government after it seized power in 2014. The plan came as they were trying to strengthen the relationship with China.
After putting a stop to a high-speed rail program under development by the previous civilian government, the junta first said it would settle for a less ambitious project. Officials later changed their minds and moved forward a high-speed service.
Thailand chose Chinese vendors over Japanese suppliers but decided to finance the project after a funding spat.
After meeting with a Chinese representative on Wednesday, minister Akhom said he expects to have a firm named by August to start the first phase of construction as soon as possible.
The Finance Ministry will be responsible for securing the initial 200 million baht needed for the project. The government will consider taking a Chinese government loan to pay for the trains and signaling systems it has committed to purchase from the Chinese.
China also wanted its engineers to build the line.
Akhom said they were working to solve outstanding issue to allow Chinese engineers not licensed in Thailand to work on the project – which is illegal.
He said both parties are working closely with the Council of Engineers and Architects Council to assure the project complies with Thai law.
Design work remains unfinished for the remaining three phases of the project, and the minister urged China to complete them soon that the project may continue.