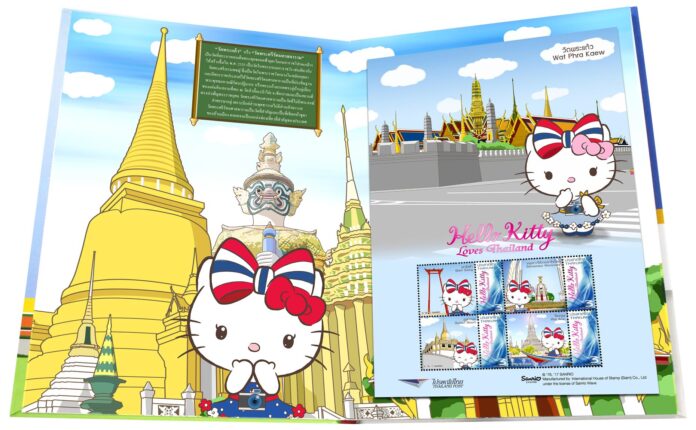 BANGKOK — Hello Kitty puts on a Thai-flag ribbon on her head and rides a Tuk Tuk to explore Wat Phra Kaew and Democracy Monument for the first time in Thai postage stamps.
For the first time on Thai postage stamps, the Sanrio signature character Hello Kitty is shown traveling the central region of Thailand. The cat-inspired character will also pictured cruising the Chao Phraya river and floating market, taking a train to Kanchanaburi, riding an elephant in Lopburi's sunflower fields and visiting historic venues in Ayutthaya and Nakhon Pathom.
The limited edition "Hello Kitty Loves Thailand" stamp book contains 3 stamp cards of 5,000 copies. It's 590 baht and available online.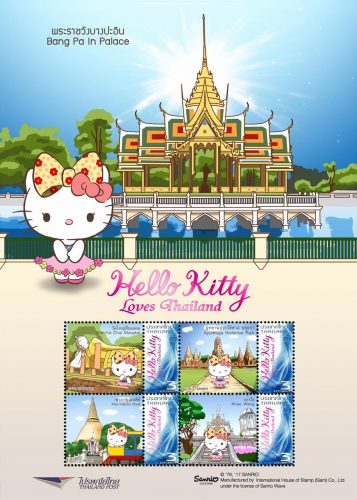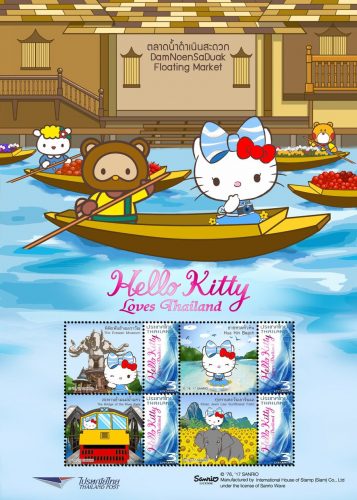 Related stories:
Join Hello Kitty Detective Agency and Solve a Very Cute Mystery