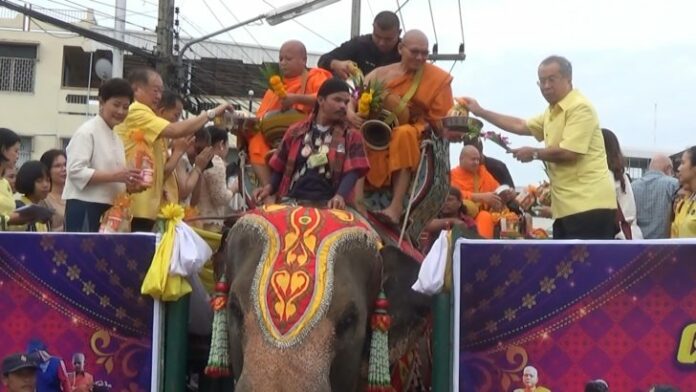 BANGKOK — Thailand marked the beginning of Buddhist Lent on Friday with ceremonies nationwide.
In Surin province, in the northeast, 67 monks rode 34 elephants to accept alms from devout Buddhists, an event also aimed at attracting tourists and officiated by the provincial administrative authorities. The Monks resolved to donate all dry food received to those affected by the collapse of a hydroelectric dam Monday in Laos.
In Bangkok, Sanam Luang square was the epicenter of festivities, where a week of exhibitions and activities to promote Buddhism kicked off Friday. The event's main attraction is a holy relic of the historical Buddha placed there for worshippers to pay their respects.
In Surat Thani province, a traditional giant candle parade came with a twist this year. A model by the Surat Thani Technical College depicted the deeds of Thai Navy SEAL officers, particularly former officer Saman Kunan who died, during an operation to rescue the 13 Wild Boars football team from a flooded cave earlier this month. An inscription on the candle read "Thank you."
The 13 members of the youth football team were also honored in Nakhon Ratchasima province, where sculptors prepared a giant candle in the shape of a wild boar.
For years, people have campaigned for alcohol abstinence during Buddhist Lent – a three-month rain retreat – although some have questioned the movement's validity. The sale of alcohol will be banned Friday through Saturday.
"Buddhist Lent is a monk's affair. Drinking is for lay people and an individual freedom as long as the person doesn't harm others," Buddhist scholar Surapot Thaweesak wrote Friday on Facebook.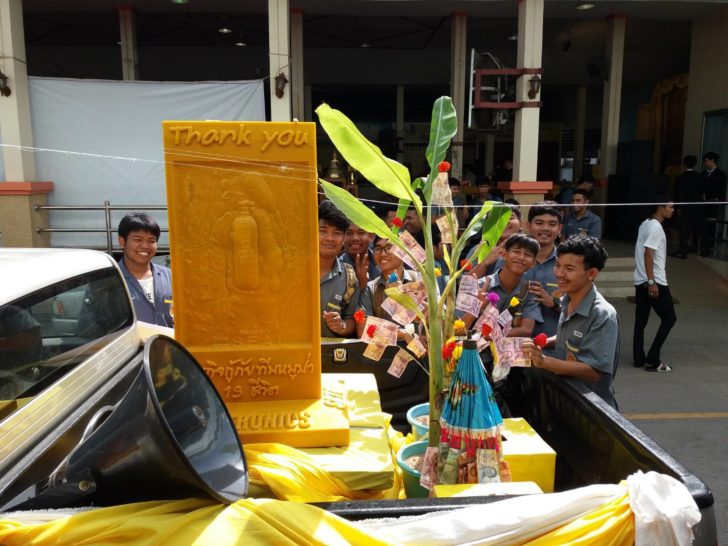 Correction: this article was modified to show that alcohol will be banned through Saturday, not just Friday as was originally reported.