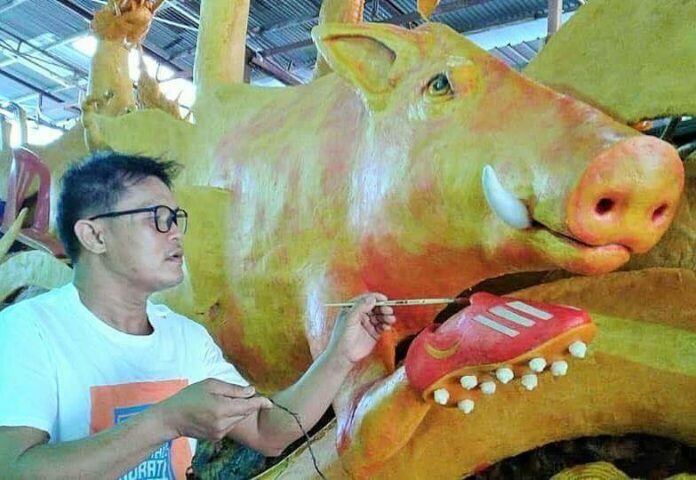 KORAT — A giant wax wild boar wearing Adidas football boots is being carved for a temple procession to feature at the 2018 Korat Candle Festival later this month.
This edition's highlight will be a candle parade titled Tien Tien Dhamma organized by Wat Pho in Korat, featuring a collection of delicate wax carvings from local artisans and monks.
Per custom, all their artworks depict symbols of Buddhist history to celebrate the end of Lent. This year however, a wild boar wearing red Adidas football boots will also be part of the procession.
Sculptor Tien Lertsrisip said on Thursday that "craving a wild boar for the candle procession is to urge all 13 team members trapped in the cave not to give up on their life and support all rescue teams to succeed in their job."
He was referring to 12 boys who, along with their coach, have been trapped since June 23 in a Chiang Rai cave as rescuers devise plans to secure their evacuation. The 13, part of the Wild Boars football team, were located nine days after they went missing.
Artisans are sculpting the 13 team members before the upcoming candle parade, which will take place July 27 and July 28.