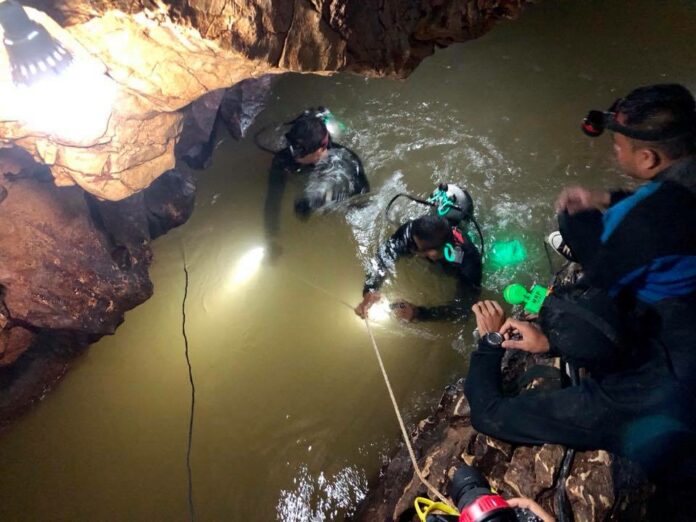 By Todd Ruiz and Jintamas Saksornchai
CHIANG RAI — Three nights after an unlikely miracle, a massive search-turned rescue effort in northern Thailand took a tragic turn when one of the rescue divers died early Friday morning.
Petty Officer 1st Class Saman Kunan, 38, died inside the Tham Luang Nang Non on day 13 of the operation, the deputy provincial governor confirmed at about 8am.
The search has taken a frantic turn as, for the first time, officials acknowledged this morning that the boys are running out of oxygen.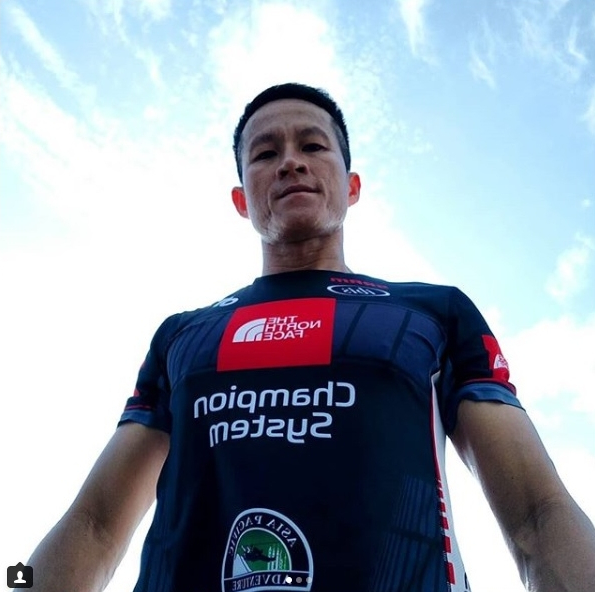 Saman was delivering oxygen tanks from the third chamber. He started diving at about 8:30pm. On the way back he fell unconscious. Attempts to resuscitate him in the third chamber failed. He died at 2am. Saman's body was brought out and taken to hospital where he was declared dead.
"We've never experienced this but it's a mission we have to do," SEAL commander Rear Admiral Apakorn Yookongkaew said.
Concerns have grown about the oxygen level in the chamber. Last night about midnight workers were preparing to run additional air hose into the cave.
Since Monday, the discovery that all missing boys, ages 11-16, were alive immediately pivoted into a rescue operation with no good options.
Furious pumping and diversion efforts could not succeed in lowering water levels inside the chamber 5 kilometers inside the cave where they sheltered from flooding.
Though the provincial governor repeatedly said it was steadily falling, rescuers inside told a different story.
Teams scouring the hills above in this northernmost reach of Thailand near the border with Myanmar have been unable to find a chimney down to provide an alternate egress.
That leaves the possibility of strapping the boys into diving gear to make the trip out – a trip that takes Navy SEAL members and expert foreign divers five to six hours.
Late Thursday night, Gov. Narongsak Osottanakorn said they would try to bring out one of the boys – the most viable candidate in a potentially grim calculation of their survival odds.
Narongsak was not present Friday. He was transferred to another province.
This is a developing story and will be updated without notice.