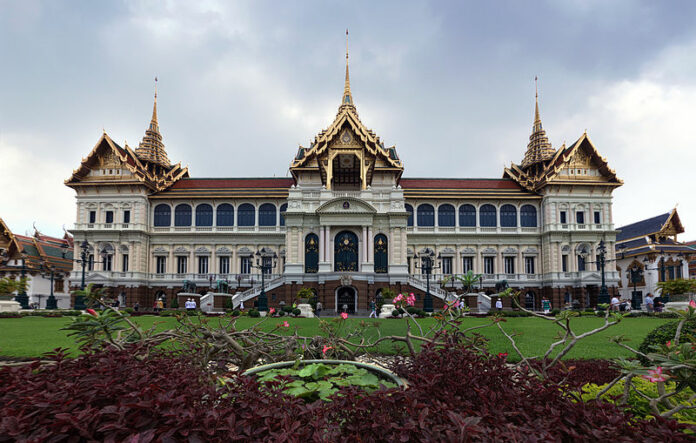 BANGKOK — The rise of Western architecture in Thailand – then known as Siam – a century and a half ago is a tale of intercultural tensions, blurring class structures and changing habits such as polygamy, according to a historian.
European architecture began to be adopted during the reign of King Rama IV, who ruled 1851 to 1868, Pirasri Povatong, an associate professor of architecture at Chulalongkorn University said at a recent talk at Matichon Academy.
Some of the earliest Western-style structures were adopted by King Pinklao, his younger brother and the second king, and two such pseudo neoclassical buildings can still be found at his palace, which today is the National Museum.
Read: Thai Modernism Gets Second Life in 'Foto_MoMo' (Photos)
The period coincided with the introduction of English-language learning. Avud Theeradej, author of "The Language of Elites: Behind the Studies of English During the Reign of Rama V," said that it wasn't until the reign of Rama IV, when royal children were being taught to read and write English, that Europe became considered the center of power and scientific advancement. Before that it had been China.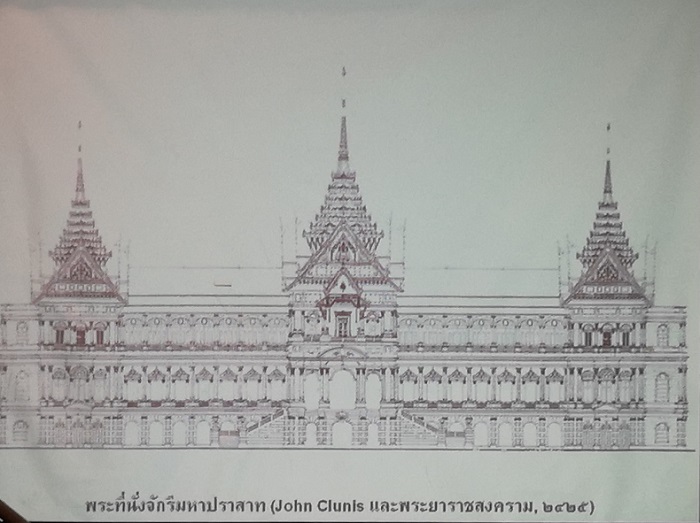 The tension persisted. When King Chulalongkorn or Rama V, the son of Rama IV, ordered the construction of the Chakri Mahapasart Throne Hall at the Grand Palace, three neoclassical domes were supposed to cap the palatial building.
"The three domes have already been ordered in London but Somdet Chaophraya Srisuriwongse protested, saying no Western structure had ever been built on the palace grounds," Pirasri said, referring the young Rama V's regent.
The king eventually yielded to the objection of his most senior official and, upon its completion in 1882, Thai-style spires like those found on traditional palaces and temples were placed on top of the otherwise neoclassical structure that today mesmerizes throngs of visitors and tourists daily.
That did not stop a race by the royal children of Rama V and well-to-do Siamese commoners from building palaces and mansions in various European styles, however.
With the use of European architects, chiefly Italians, various styles of Western architectural styles were adopted including neo-gothic, neoclassical, neo-Venetian, Moorish, Art Nouveau and even Art Deco.
Suddenly, the rigid rules governing what commoners could or could not build according to traditional Thai architecture became irrelevant as elites and nouveau riche raced to adopt Western edifices.
One extant example today is the Venetian neo-gothic mansion which was converted into the Government House in 1969 to be the prime minister's seat of power. Though not a palace, it was more grand and beautiful than a number of palaces built by princes and princesses during the time. It was originally built as a mansion and bestowed to Chao Phraya Ramrakhop, a trusted aide of King Rama VI. Originally known as Norasingh Mansion, it was completed in 1918.
By the time of Rama VII, who ruled from 1925 to 1935, polygamy had gone out of fashion, at least officially, with the king being declared monogamous. Pirasri said the need to build a massive Western palace then went out of fashion, and the king settled on Sukhothai Palace on Bangkok's Samsen Road, which, through a combination of Western architecture and Siamese decorative arts, resembles more of a mansion.
Though the palace was built by Rama V as a gift to his son Rama VII in 1918, Pirasri argued that the younger king just didn't need as many rooms and buildings to house dozens of royal consorts and their children any longer.