Top: Sunju Hargun / Courtesy
Back in '03 I went to Shanghai for my first gig there. The club was was completely empty and the only people there were the DJs and bar staff. The music that night was, of all things, drum 'n bass and trance. Putting those two genres together was mixing soy sauce and milk. It didn't really quite go, and I'm sure the trance DJs felt the same way.
I remembered one of the the trance DJs because, like me, he was also from Bangkok. Little did I know from my encounter with the dude that years later he would become one of the most respected artists in Bangkok's electronic music scene.
Today the dance floors are no longer empty for Sunju Hargun, who has come a long way from dues-paying in the early Shanghai scene. Head to any of Bangkok's best clubs or festivals and be sure to find him in the DJ booth rocking crowds: This weekend it's on a boat in Bangkok's Chao Phraya River.
Sunju's start here began in 2008 when he relocated back from Shanghai. He worked hard honing his skills in the studio, working up to eight hours a day until a break hit in 2009, when he won a remix competition for Sander Kleinenberg's "This is Our Night."
Sunju first found inspiration from his dad's jazz records, but it was playing drums in high school he credits for the work ethic that has made him a powerhouse in the studio.
To date he has a release catalogue of 50 tracks across labels such as Viva Limited and Turbo Recordings. Many of his releases have garnered support from big industry names such as Dubfire and Carl Cox.
This weekend Sunju and his crew are setting sail on the Karma Kruise, a night of music along the mighty Chao Phraya that will feature other A-list DJs from the capital city scene. Before he disembarked, I caught up with him to find out about the cruise, working in the studio, and his thoughts on the scene.
Mongkorn Timkul: So we met in the early 2000s, back then you were still into your trance music. Can you let me know what your journey has been like since then until now. What made you discover the style of music you DJ and produce?
Sunju Hargun: My musical journey has gone from right to left field since we had met in 2003. Being able to experience and experiment with quite a few genres including trance, electro, hard dance, soulful and even downtempo electronica along the way have really opened up my mind to be free and versatile when it comes to music selection and as a producer as well.
I have to admit though this year I really feel that I've come closer to finally discovering my true identity/sound, struggling and working hard to set myself apart from many others from the way I craft my sets and present my music.
MT: When making music, what type of equipment software do you use and how do you usually build your tracks?
SH: I'm running on FL Studio and Ableton for the moment with an extremely basic setup, working in and out of the box. I never really follow any rules or set formulas, as I believe trusting your ears at the end of it all is the most important, but of course keeping it mind and that you have to be happy with the final product. Sometimes I can start with a simple vocal hook or a string but I still prefer to lean towards grooves as my first priority, as I was a drummer for 15 years.
MT: You along with Marmosets and Dogs on the Turns are producing tracks and can be considered the guys that are taking the capital to the next level, any other producers in Bangkok and Southeast Asia you like at the moment?
SH: feel like I want to drop a few names here as on my recent travels I have been very privileged to connect with many artists from around the region.
Producers who are making waves for me at the moment around Southeast Asia are Dan Buri, Chote and Fundamental Harmonics from Bangkok, Oliver Osborne from Singapore, Rory Gallagher in Malaysia, Kohra and Blot! from India and Jonathan Kusuma from Indonesia.
MT: In your opinion, what release of yours are you most proud of and why?
SH: The release on Tiga's imprint, Turbo Recordings, is by far the release I'm most proud of, as the label is very well respected in the Industry and has always stayed one step ahead with the music. Forward thinking and weird are the two ways I would describe the label. Also the amount of support I had received from Richie Hawtin, Dubfire and many more for this EP was insane.
MT: How do you feel about up and coming producers in Bangkok ? Do you think we have a good scene?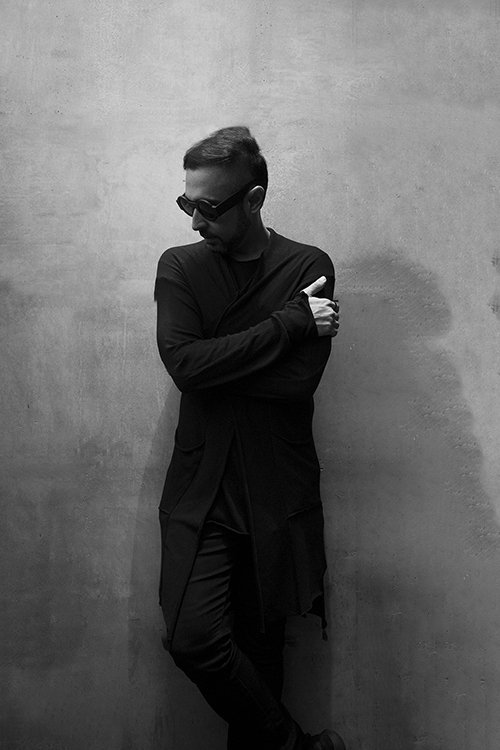 SH: I do believe we are at a very good point at the moment as all the local producers are finding unique ways to create their own respective identities and offer something new to the market. This keeps the scene constantly evolving and musically it speaks diversity as that is key in my opinion. Artist's like X0809 for example, in my opinion, are pushing boundaries for creating new ways to further their art with technology and having lots of fun at it as well. Local record labels like Neverest, More Rice and many more also play a big role within our scene as it connects artists together and builds bridges around the globe.
MT: What is Karma Klique and the cruise coming up? You guys are donating to a charity as well?
SH: Karma Klique is a project I founded together with five of my very good friends … to combine our passions for creating unique party experiences and giving back to society. We started the the Karma Kruise series last year as our first introduction into the city and successfully generated 100,000 baht that was donated to the Duang Prateep Foundation and Khlong Toei Music Program, which we also organised a field trip for to spend the day with the children there. Shortly after the first boat party we had created our second series, "Karma Kamp" … at a secret location outside of Saraburi. The idyllic setting was perfectly transformed into a hedonistic wonderland filled with music, workshops and nature based activities.
MT: Any other projects that you are working on?
SH: There are quite a few plans in the pipeline this year; on the music front with a few releases being planned at the moment, and currently working on a new concept for an Ambient and Experimental Label which will be launched in the fall.
On the events/gigs side, I have upcoming tours in Australia, Europe, U.S. and South America as well as the usual suspect venues in the Asian region like Singapore, Hong Kong, China, Bali and Malaysia. Because I'm a huge fan of long sets, I am planning an open-to-close concept tour toward the end of this year that will be five days in a row in five different cities, playing from the start to end.
Karma Kruise sets out Saturday from Asiatique the Riverfront. Tickets are 900 baht. All profits go toward helping Warm Heart Worldwide and their 'Stop the Smoke' campaign to tackle the devastating effects of burning local crop waste in Chiang Mai.