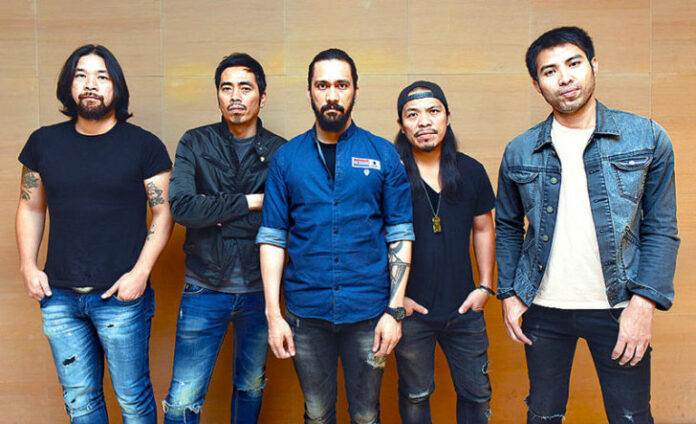 BANGKOK — Five rockers were charged Tuesday by a music label for playing a song from their back catalog.
Thonglor police and a representative from Music Bugs label went to the offices of GMM Grammy, the nation's largest entertainment company, with a court warrant for the arrest of five members of Big Ass on charges of piracy. The charges stem from the band performing an 18-year-old song in Rayong province back in December.
"Gorn Tai" ("Before I Die") was a track on the band's album "XL," which was released under Music Bugs in 2000. Four years later the band signed with Genie Records, a GMM-owned imprint, but Music Bugs maintained exclusive copyright to the older material.
Chanin Warakulnukroh, a Music Bugs executive, said they had contacted the media megacorp many times on the matter and took legal action after they were ignored.
Big Ass currently consists of Decha Konalo, Poonsak Charuranul, Apichart Promraksa, Kajorndetch Promraksa and Pongpan Polsit. It was founded in 1996 and has won several awards including Fat Awards and Season Awards. Their songs are featured in many movies and television series, and the band remains active.