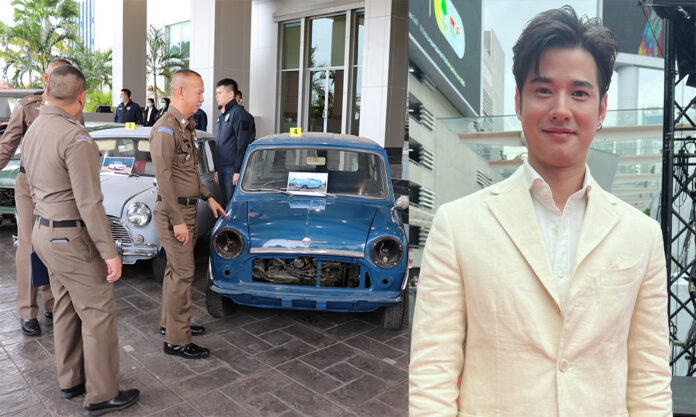 After the police cracked down on the fake licence plate gang, which involved more than 65 luxury cars, it was found that a popular star with the initials M is one of the customers who will be called in for questioning.
On August 5, Mario Maurer, a well-known Thai-German actor, stated in an interview that he is the star known as M, whom the police will question as a victim in the coming days.
He stated that he purchased a car from a trustworthy elderly buddy around two months ago but never received it. As a result, his friend returned his money, but the licence plate was already registered in his name. As a result, the police contacted him to inform him that this car had a problem and that they wanted to interview him about the car's origin.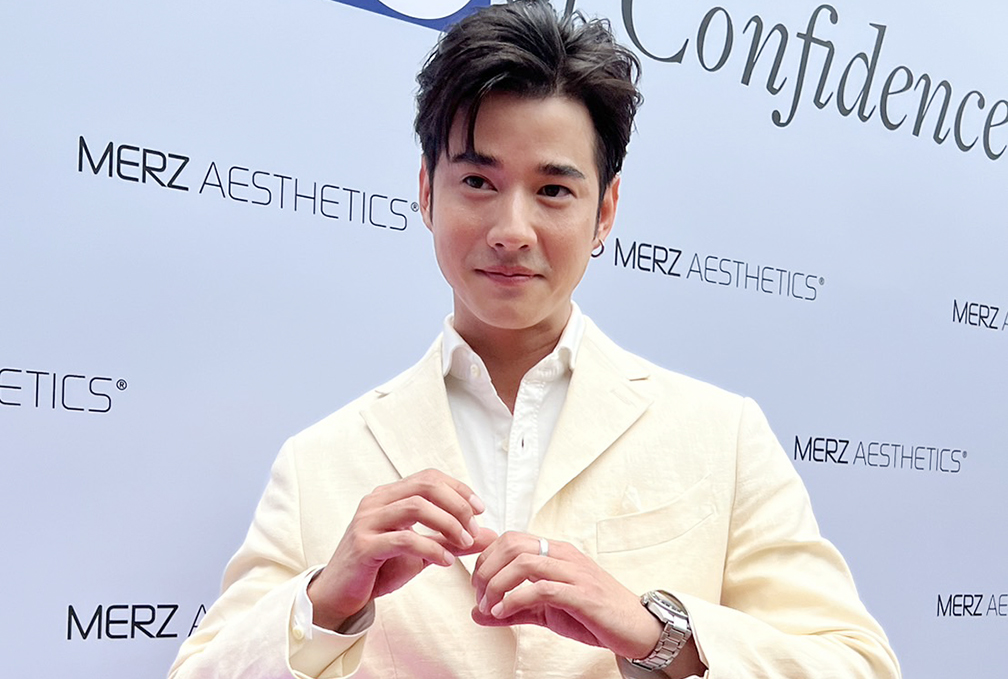 "At first, I was confused and shocked, but when I spoke with the police officer in charge of this case, he told me not to worry because I am the victim." "They want me as a witness for the sake of the case," Mario explained.
The Thai superstar stated that he was only deceived by this car, one of many he owns. His elder friend, from whom he bought the car, had also been deceived.
In this case, the Motorcycle Theft Suppression Centre National Police Agency, in collaboration with the Department of Land Transport and the Technology Crime Investigation Bureau, launched the operation "Turn the Road to Hunt for Theft Code" and apprehended two suspects, Sathien, 38, and Srisorn, 44, a member of the gang that managed the fake licence plates.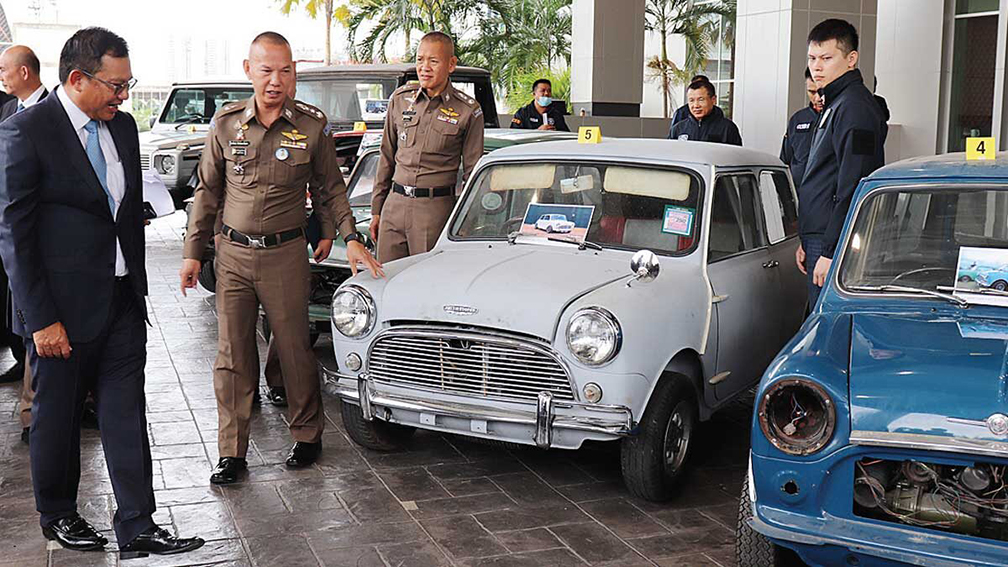 They secretly got into transport system data to change car data through Wi-Fi before sending these cars to be sold again.
Police searched 35 suspected sites and seized 65 vehicles involved in the crime, worth a total of 77,350,000 baht, including the Audi Q8, Mercedes-Benz G300, Austin Mini Van, and Wreck Car B. BMW 3.0 CSL, BMW E3. They also confiscated car number plates, plate moulds and a large number of car registration booklets.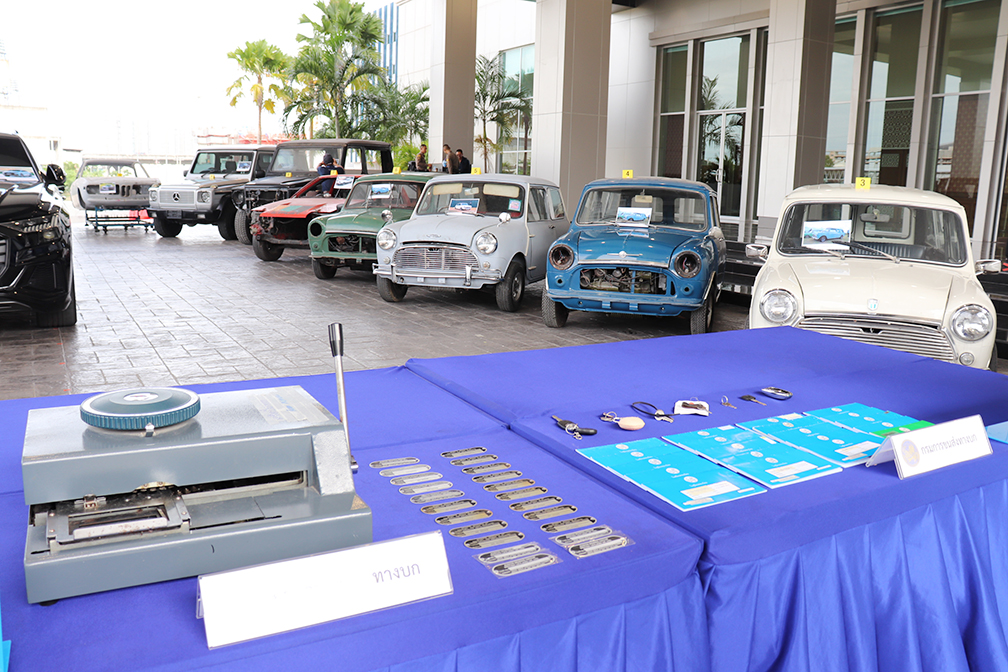 In this case, customers who collect vintage cars—antique cars—in addition to Mario are celebrities. As a result, the police will contact them to question them.