Top: Runners pass the Grand Palace in Bangkok in May 2015. Photo: WingNaiDee / Facebook
BANGKOK — Running isn't only for obsessive health-types, but can promote good causes or just be for fun. Here's a list of interesting running events to join this month and in weeks to come.
Five events large and small are on the horizon, but first, this weekend, has three events to join:
Thai Give – Saturday

Most interesting is an opportunity to run with young inmates early Saturday morning. Thai Give will take off from the Public Health Ministry on the Nonthaburi side at 4am. Runners will be joined by youth from a juvenile detention center in a program to get them exposed to exercise and socialization. The routes are 3K and 10K. Runners can register on the morning of the event at the Public Health Ministry for 500 baht. Proceeds will go to support activities for the youth at the detention center.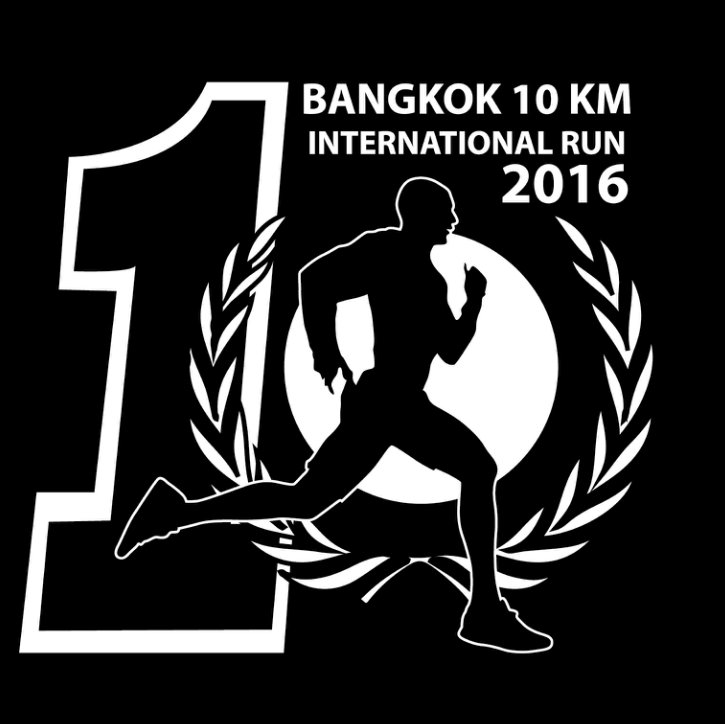 Bangkok 10 KM International Run – Sunday
On Sunday, the postponed run sets out at 5:30am from the United Nations office on Ratchadamnoen Nok Road in 4.5K and 10K races. Runners can register on the morning of the event or online. Registration is 400 baht for the 10K, 300 baht for the 4.5K and is free for children who join the 1K mara-fun. The event is dedicated to the Late King, and runners are encouraged to wear muted colors. Headbands printed with the Thai No. 9 representing King Rama IX will be provided.
Run For Life – Sunday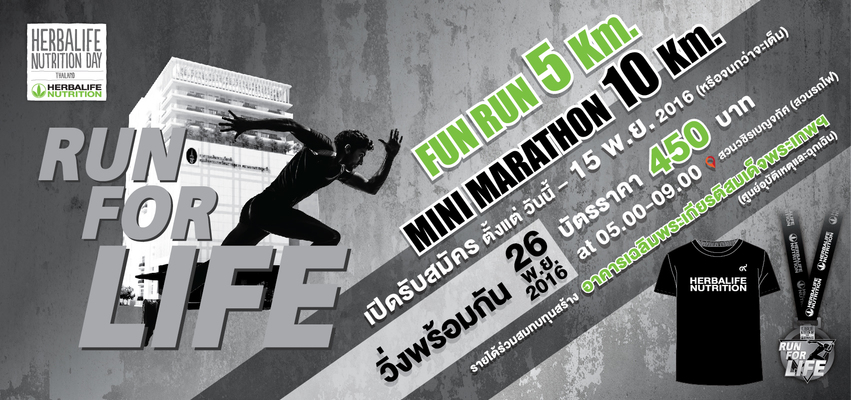 Also Sunday, Run For Life events are being held in many countries by multi-level marketer Herbalife. Bangkok will hold a 5K and 10K which start at 5:30 am at Wachirabenchathat Park in the Chatuchak district. Tickets are 450 baht and can only be purchased online. Some portion of the funds will be donated to support construction of a new building at Maharat Nakhon Ratchasima Hospital.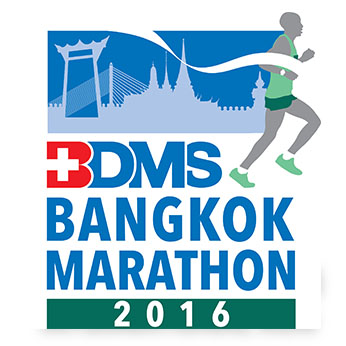 BDMS Bangkok Marathon – Feb. 5
Back with a new sponsor and date after last year's embarrassment, the Bangkok Marathon is set for midnight on Feb. 5. Registration for non-Thai runners is USD$45-80 and can be made by email to [email protected]. Thai nationals can register for 500 – 1,500 baht.
Bangkok Women's Run – Feb. 19

Billed as the most stylish and beautiful race, women are invited bring the runway to the running way at the Bangkok Women's Run starting at 6am on Feb. 19 at the Rama VIII Bridge with 5K and 10K routes. Registration will open later this month.