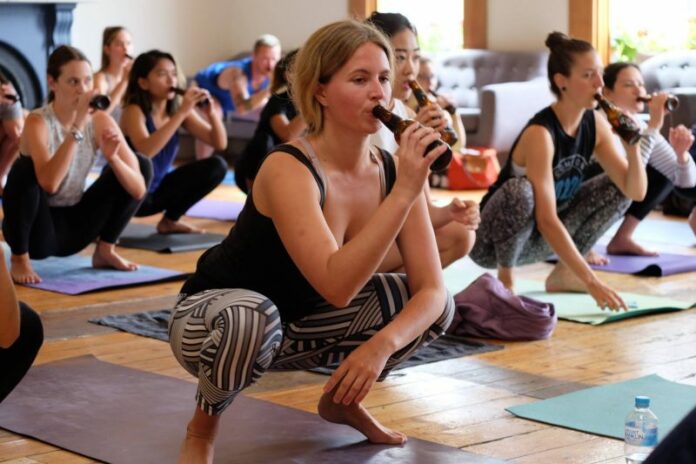 BANGKOK — Connect your heightened states of mind and body through the bizarre yet compelling combination of two therapies: beer and yoga.
After making headlines worldwide last month, beer yoga is coming to be a thing in Bangkok. At 7pm on March 25, Bangkok fitness folk will drink beer in Chair pose and other yoga poses, balance bottles on their heads or take a few sips while doing a Dancer's Pose.
No yoga experience is needed. Beverages will be provided. Early-bird tickets purchased online before March 21 are 450 baht. Regular tickets are 650 baht.
Bangkok Beer Yoga will take place at Ommo Studios located on Soi Naradhiwas Rajanagarindra Road 4.
It's inspired by Beer Yoga, originally Bieryoga for its origin two years ago in Berlin. Bieryoga was founded by Emily and Jhula, two yoga teachers passionate about beer. It's since been picked up in cities such as Melbourne and Sydney.
"Beer Yoga is fun but it's no joke – we take the philosophies of yoga and pair it with the pleasure of beer-drinking to reach your highest level of consciousness," wrote on Bieryoga official site.